Bebinca @ Viva Panjim, Goa
Tried bebinca for the first time in Goa. It is a traditional Goan layered cake made with coconut milk, eggs, ghee, flour, sugar, nutmeg. Each layer is baked separately like the baumkuchen ( tree cake).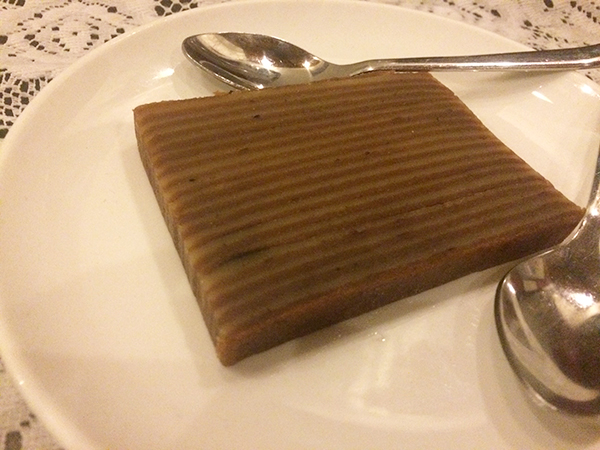 – The zebra banding is because of the caramelized sugar added to one half of the batter.
The restaurant Viva Panjim is located in the historic quarters of Fontainhas and is a great place to try traditional Goan food.