Four course vegetarian meal @ Merwezicht, Gorinchem, Netherlands
A vegetarian course like I had never had before. It was ala MasterChef experience – the plating, the 'deconstruction', the fancy vegetable mousse and the flavor combinations. I was pleasantly surprised to see vegetarian options on the menu – a rarity in such restaurants.
Pre- course
Cucumber, rice, and a vegetable mouse. ( I don't think I could figure out the vegetable, it was great nevertheless.)
Course One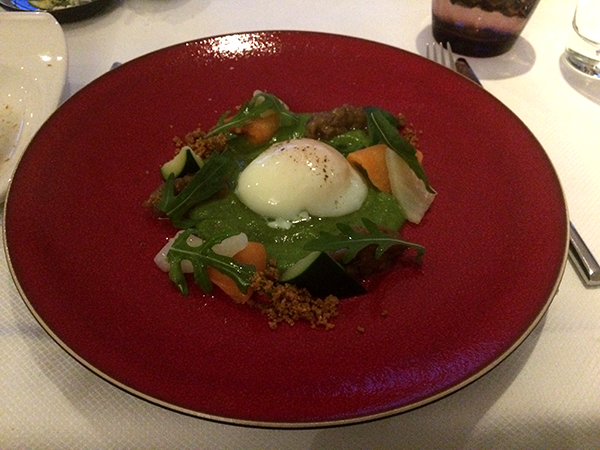 Poached eggs with spinach, tomatoes, aubergine (eggplant), carrot, rocket leaves. This was my favorite course – it had such a surprising flavor combination – the tang, the creaminess, crunch and the freshness from the rocket leaves.
Course Two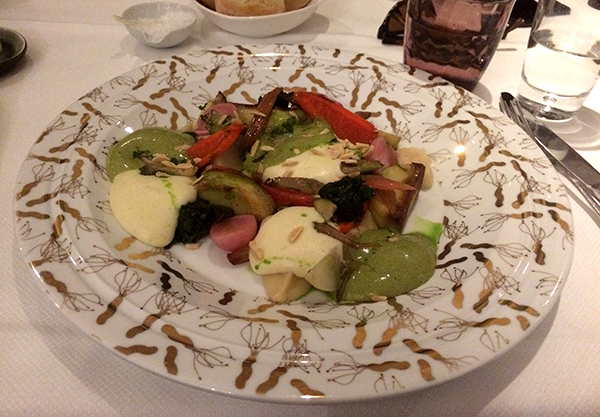 Potatoes with veggies, chicory root and toasted nuts. Chicory – I've only heard of it in the context of coffee – never got to taste the root until then. This was the main course and that was a lot of food.
Course Three
Well, desserts being food for me, I had asked for two courses of desserts instead of food and then dessert.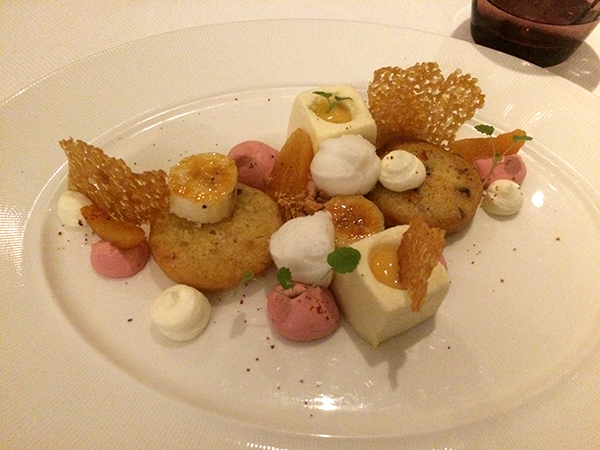 Muffins, lychee mousse, lemon curd, raspberry mousse caramelized bananas and some caramel crisps.This was definitely like a plate out of Masterchef's deconstructed desserts. I would say the plating was cool, the taste was good, not great.
Course Four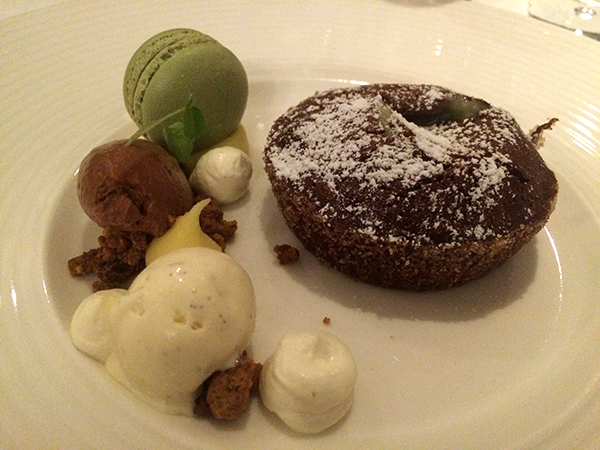 Warm chocolate cake with custard cream, pistachio macaron, chocolate mousse and vanilla ice cream. This was again good, not great.
Overall it gave me a glimpse into the way the Dutch worked with their vegetables.
A link to their website http://www.restaurantmerwezicht.nl/