Ginger cookies that taste like the ginger thins from Ikea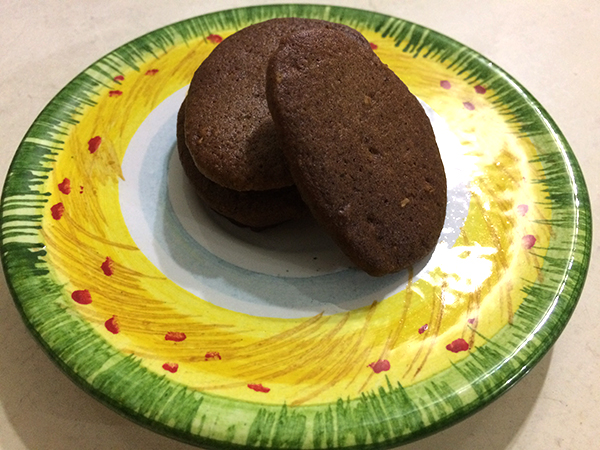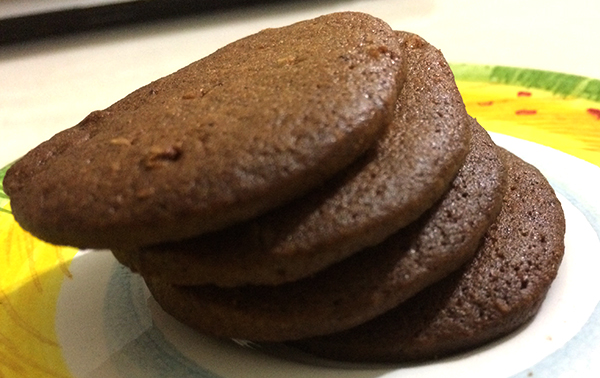 Ingredients
1 1/4 cup wheat flour (atta)
85g butter
1/2+1/8 cup brown sugar
1 egg
1/8 cup syrup made of jaggery [palm jaggery (karupatti)+ jaggery]
1 tbsp fresh ginger
1 tbsp ginger powder
1 tbsp cinnamon powder
1/4 tsp powdered cloves
1/8 tsp pepper powder
1 tsp baking soda
1/4 tsp salt
Method
Jaggery syrup: Heat palm jaggery and jaggery mixture to make a dark caramelized syrup.
Mix flour, baking soda and salt.
Heat butter in a pan till melted and slightly browned. Turn off the heat.Add in the spices, brown sugar and the jaggery syrup. Mix well till the sugar dissolves. Add in the egg and whisk to combine.
Combine the mixture with the dry ingredients. The dough will be slightly dry.
Cover with cling film and set it in the fridge for a few hours.
Shape them into cookies and bake tat 180C for 20 min or until crisp.
Recipe courtesy: http://www.thecutlerychronicles.com/pepparkakor-swedish-ginger-thins/