All Things Sweet in Norway
Norwegians love the milk chocolate (Melkesjokolade) and you'll find the most popular brand Freia Melkesjokolade almost everywhere.
The pastries found here aren't necessarily unique to Norway and may have their origins across Scandinavia (Finland, Sweden, Denmark)
Almond cake at Kaffistova, Oslo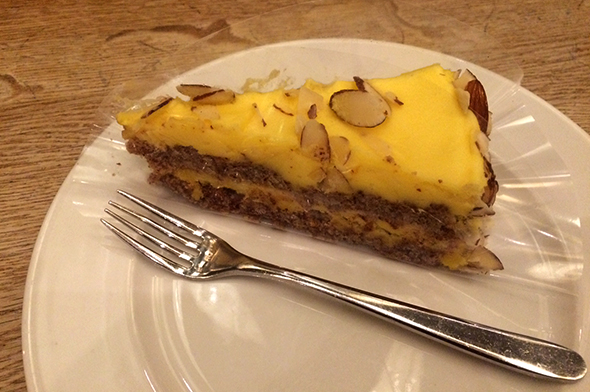 Weinerbrod at Scandic Grand, Tromso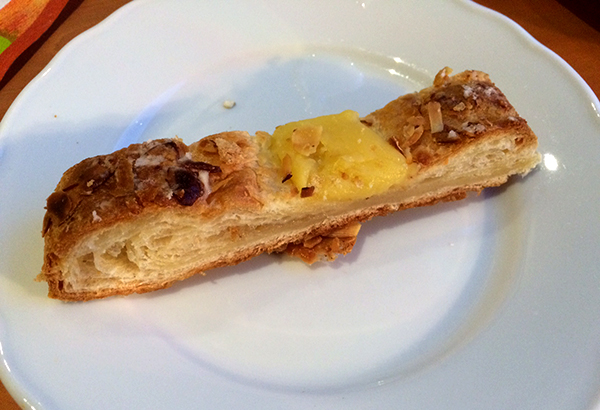 Cardamom flavored rolls at Fuglen, Oslo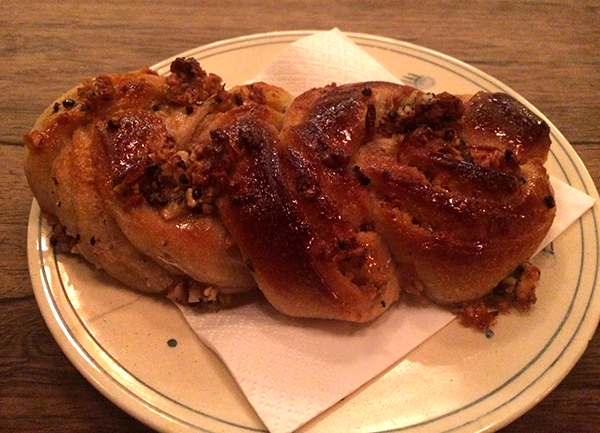 The surprise ingredient – cardamom. Never expected to find them almost close to the Northern Pole.
Here's the history
'Cardamom is far from being a local Nordic ingredient. Native to India, the spice is said to date back to the time of the Vikings, when they first encountered the spice in what is now Turkey, where at the time, Constantinople was the bridge between Asia and Europe, and a hub of trading.
Over the years, cardamom has come to be a staple in the Scandinavian baking pantry, so much so that it makes up one of the most significant markets for cardamom export. The entire European Union imports over 1,200 tons of cardamom a year, worth about $6 million, and Sweden tops its lists of leading markets. Per capita use of cardamom is about 60% more in Sweden than it is in the U.S.' Source: http://www.thekitchn.com/cardamom-scandinavias-favorite-spice-the-art-of-fika-219626
Another interesting item in the breakfast buffet in Tromso was a juice of blended berries served in tiny glass tumblers.