Patisserie, boulangerie and chocolate boutiques – Bonjour Paris
Welcome to Paris – a city where there is always something sweet at walking distance from wherever you are. You'll be spoilt for choice with a patisserie at almost every street corner.
Saint Germain neighborhood is a mecca for chocophiles with all the jewelry store like chocolate boutiques, cafes, patisseries.
Un Dimanche A Paris:
My first stop was at Un Dimanche A Paris. The name translates to 'A Sunday in Paris'. It was the place I tasted the best hot chocolate ever – creamy, rich, chocolately and not too sweet – all that a hot chocolate should be. It sure was a fancy boutique store, and, the tiny cobblestone lined alley added to the charm.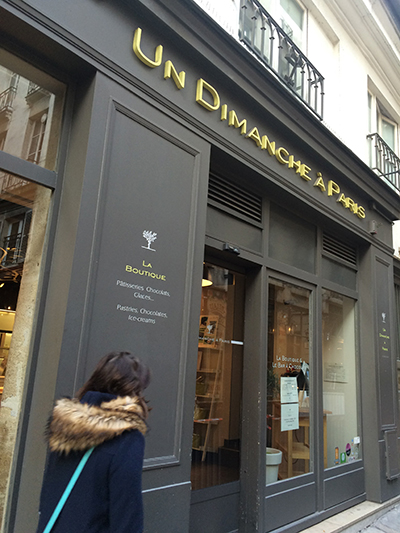 -the storefront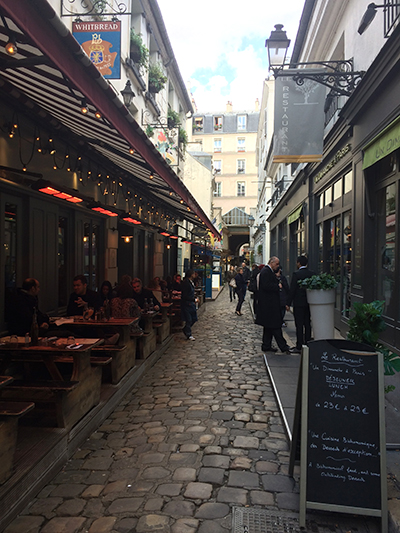 -the cobblestone alley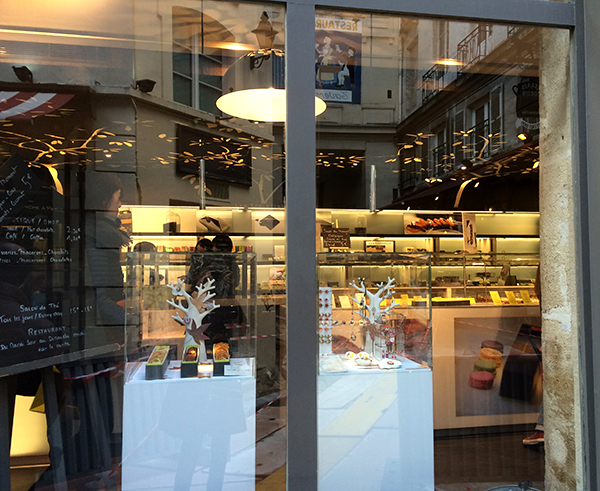 -peeking through the glass window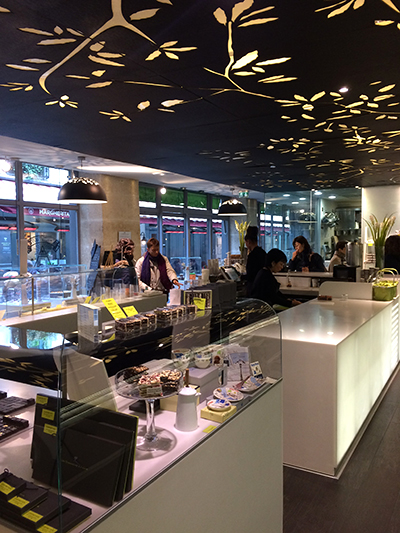 -Check out the ceiling – it looks  like a delicate dainty filigree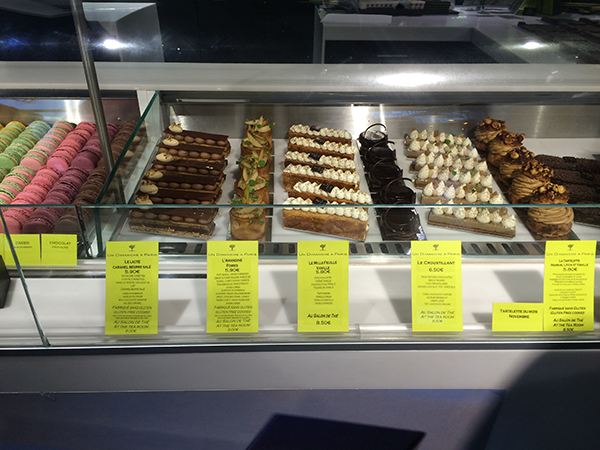 – all the pastries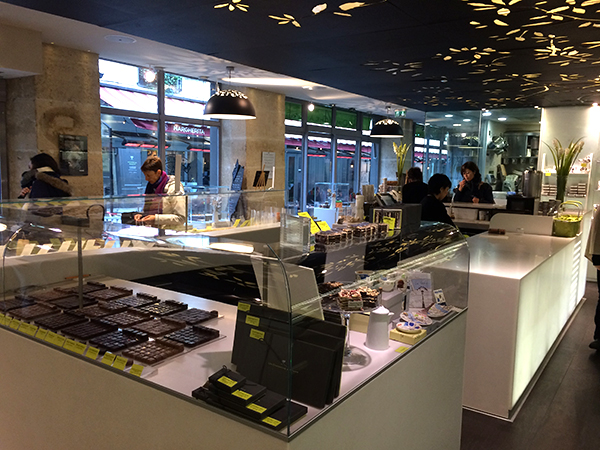 -and all the chocolate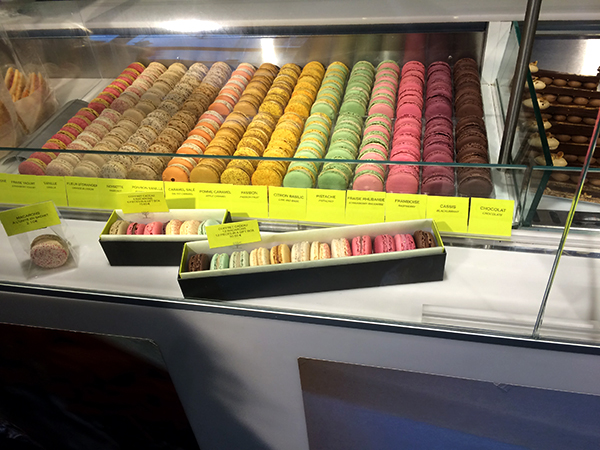 -and the playful macarons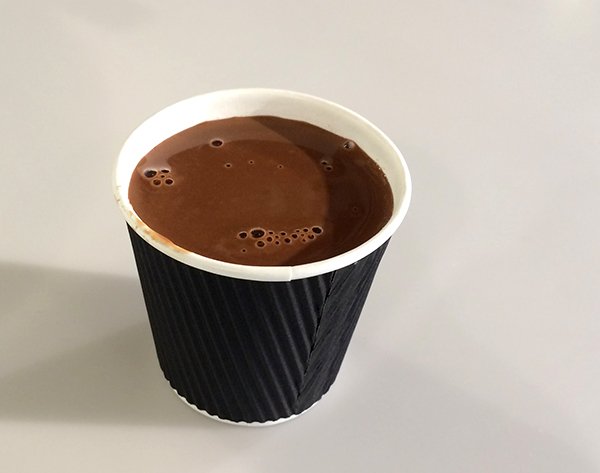 -the best hot chocolate ever
Henri Le Roux:
Next stop – Henri Le Roux. It was 'white glove service' both figuratively and literally – everything was meticulously arranged, and, a lady with a white glove filling up a box of  truffles just summed up the store.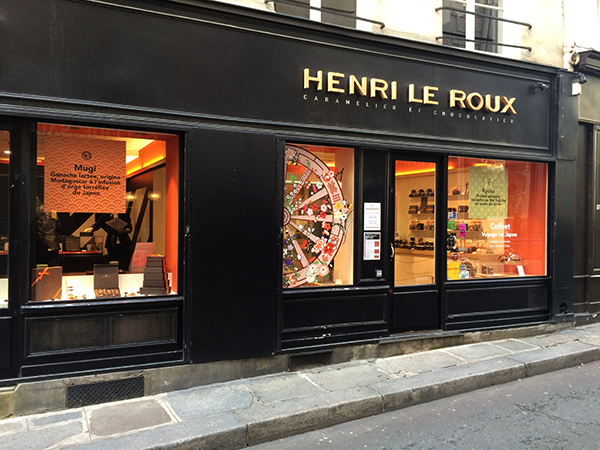 -the storefront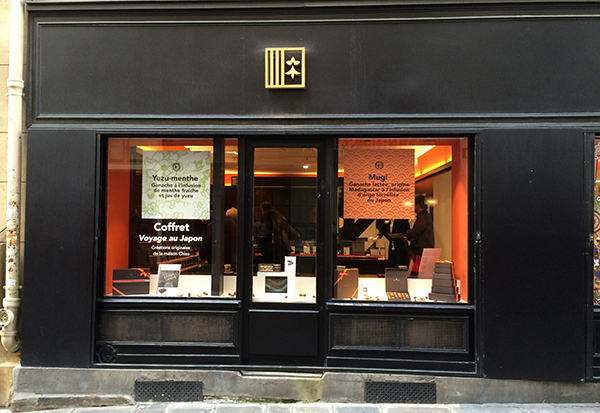 -the storefront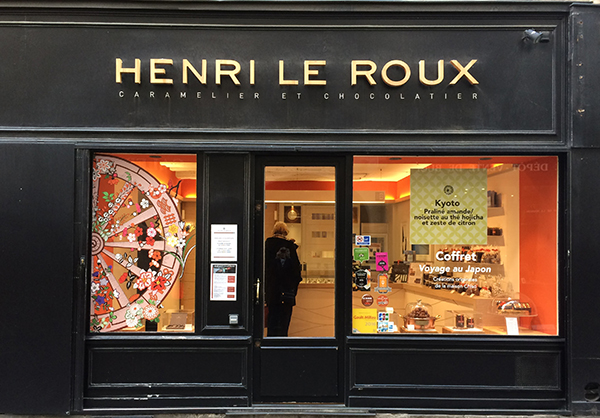 -storefront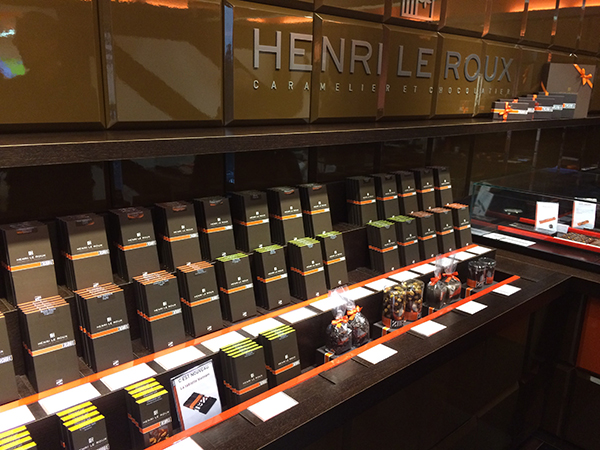 -meticulously stacked single origin bars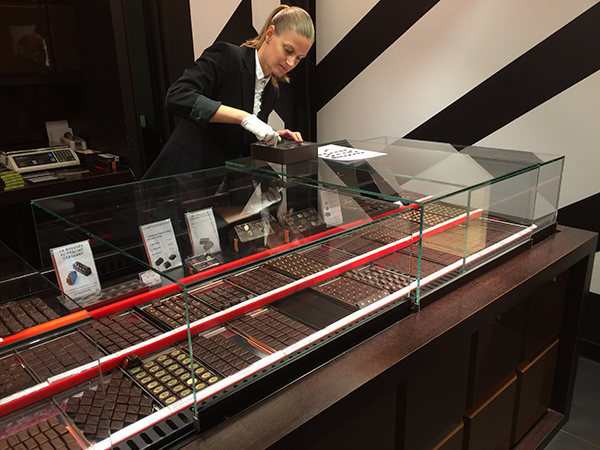 -the 'white glove service'
Pierre Herme:
Pierre Herme was highly recommended as the place to go to for macarons with the pastry chef Pierre Herme called the 'Picasso of Pastry'. The storefront didn't give any hint of it being a pastry shop. It looked like a Tiffany store – with the 'creations' displayed in boxed cubes with individual lighting. They even had a 'Fall Winter Collection' macaron couture fashion booklet.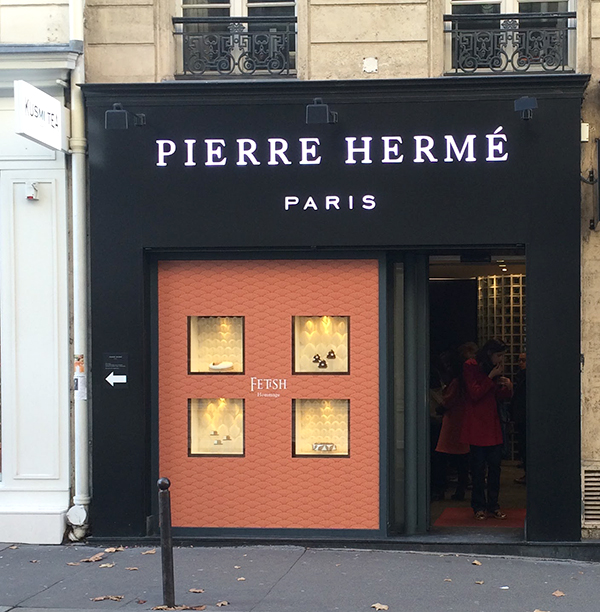 -Tiffany like storefront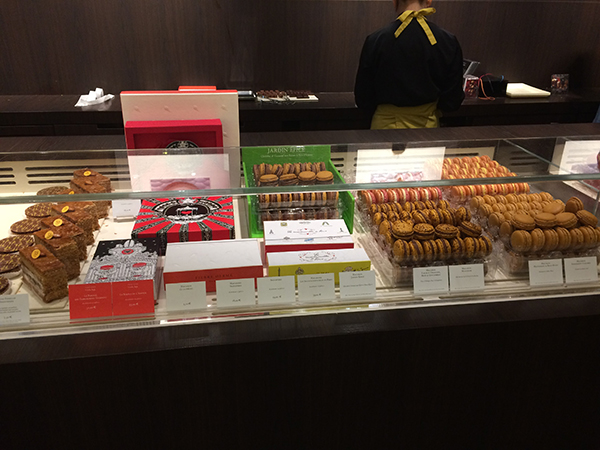 -pastries and macarons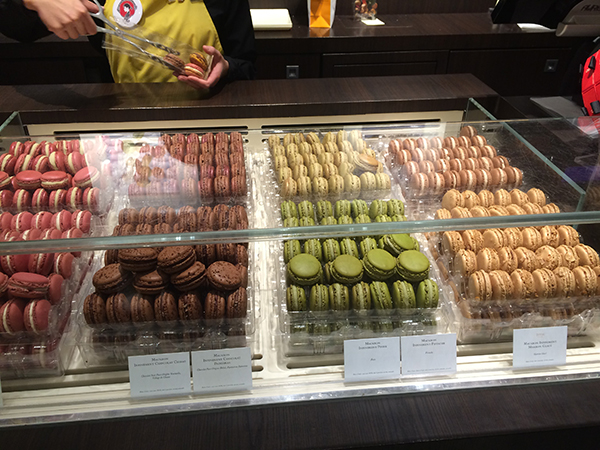 -more macarons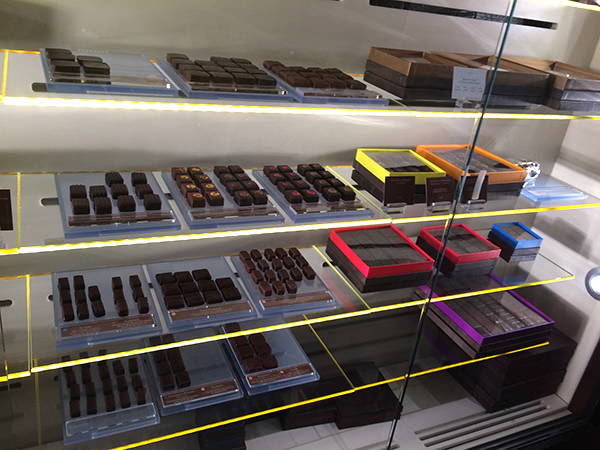 -the chocolates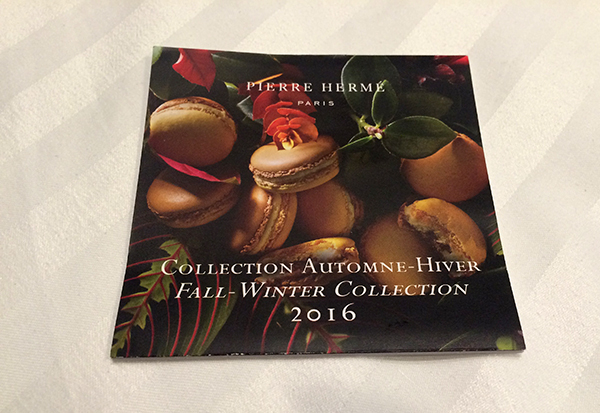 – the fall winter collection booklet
Pierre Marcolini:
After falling in love with their chocolates in Brussels, I fell in love with their macarons in Paris. Pierre Marcolini, till today, remains my most favorite chocolatier in Europe. One bite into the rose macaron and I surrendered. The right amount of sweetness and the alluring fragrance – I could have gobbled up all the macarons in the store. I tried macarons from quite a few chocolatiers in Paris, but none could match Marcolini's  in my opinion. Their stores were minimalistic with clean lines and tastefully displayed creations. The staff were friendly; both in Paris and Brussels; and offered samples to try out before buying, which wasn't common in other chocolate boutiques. Their regal packaging looked like beautifully crafted jewelry cases.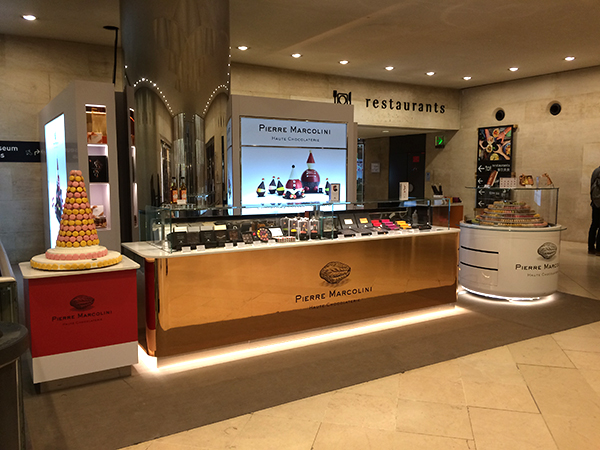 -The store at Louvre Museum Mall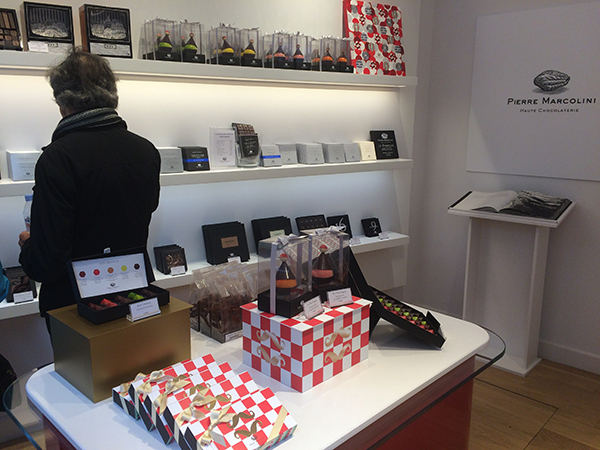 -Store at Saint Germain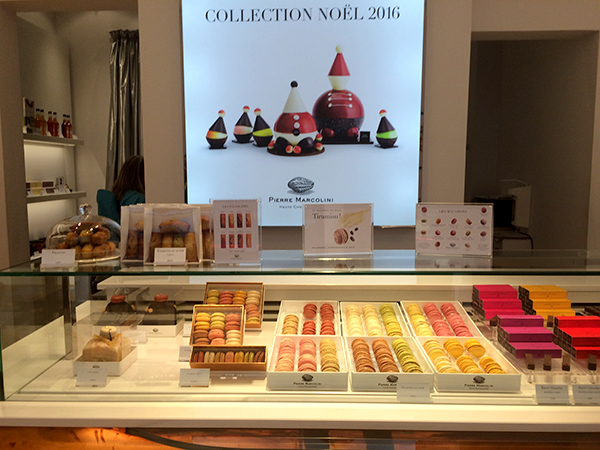 -colorful bars and pastel discs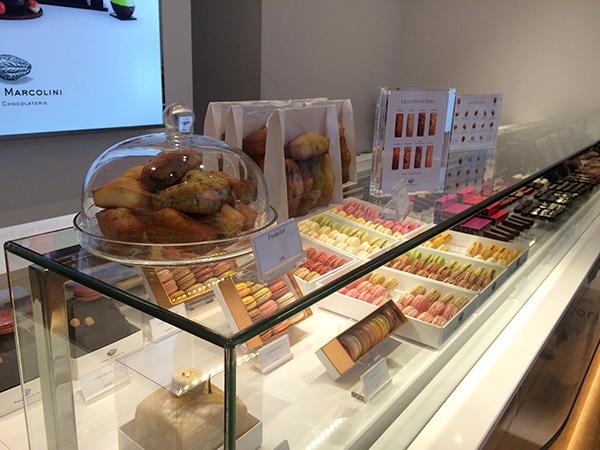 -check out the watch-case like macaron packaging
Pastry shops:
My breakfast place was this pastry shop at walking distance from our hotel – Hotel Stella Etoile near Arc De Triomphe.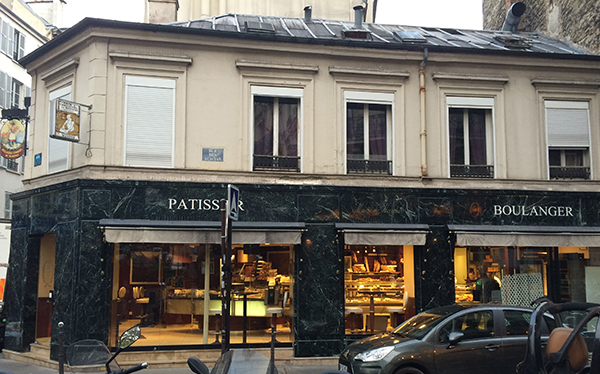 -the bakery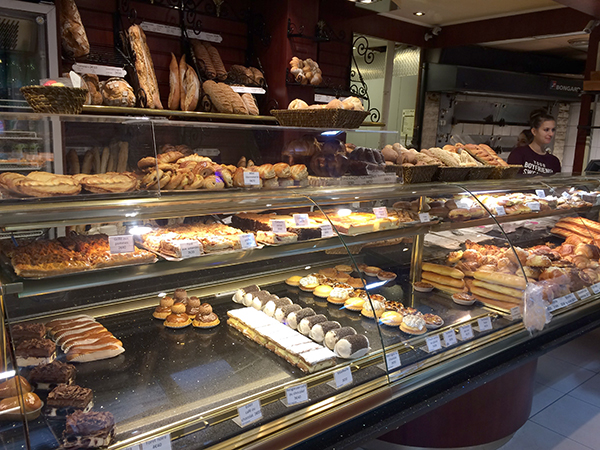 -the collection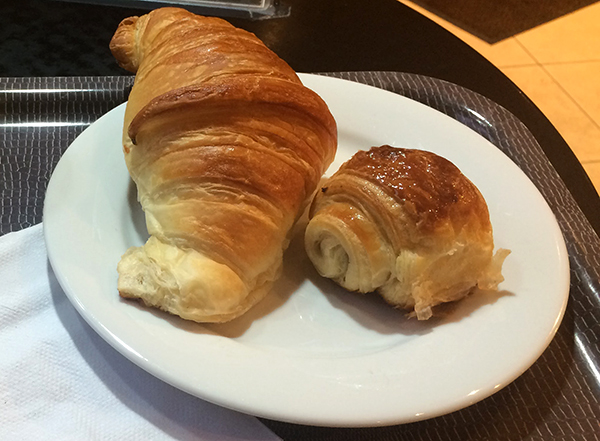 -the flaky buttery croissants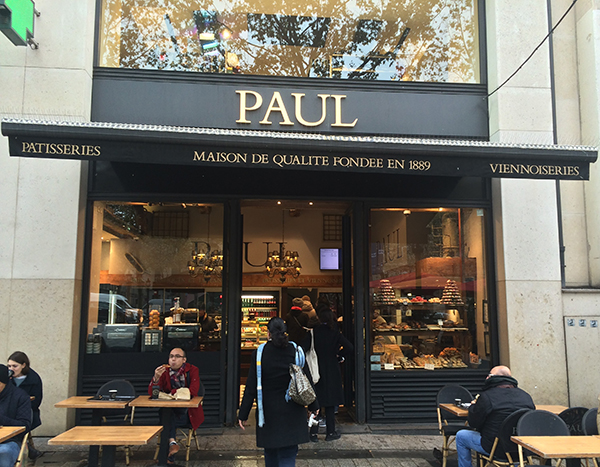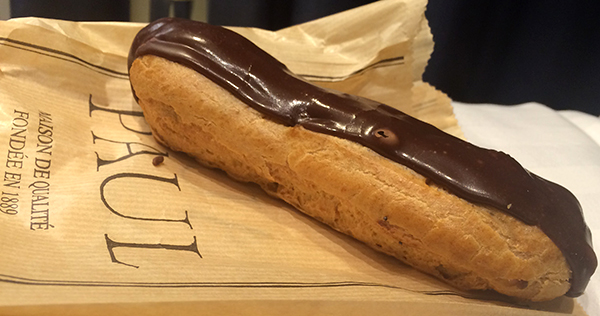 – Chocolate eclair at Paul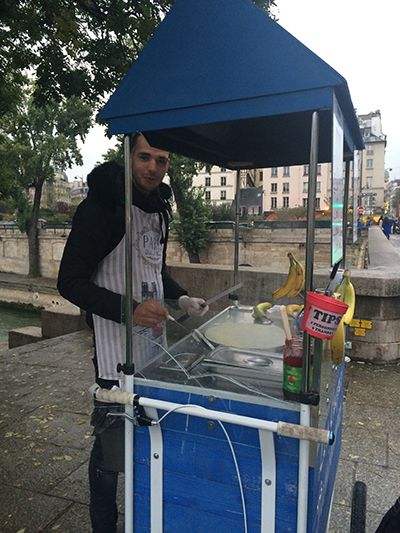 -Hot nutella crepes at Notre Dame Cathedral on a rainy windy day – what more can you ask for.
Streets and storefronts:
More pastry shop storefronts to drool over…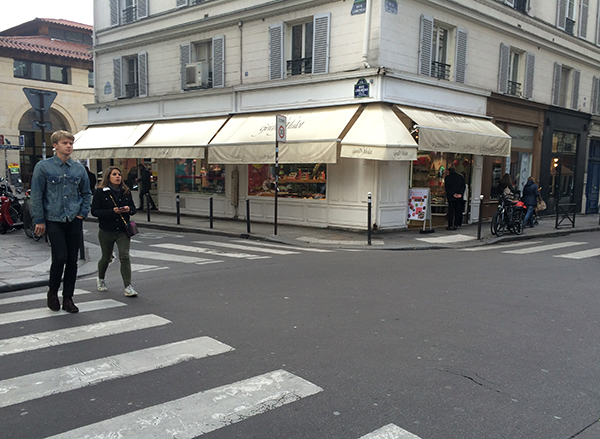 -Gerard Mulot Pastry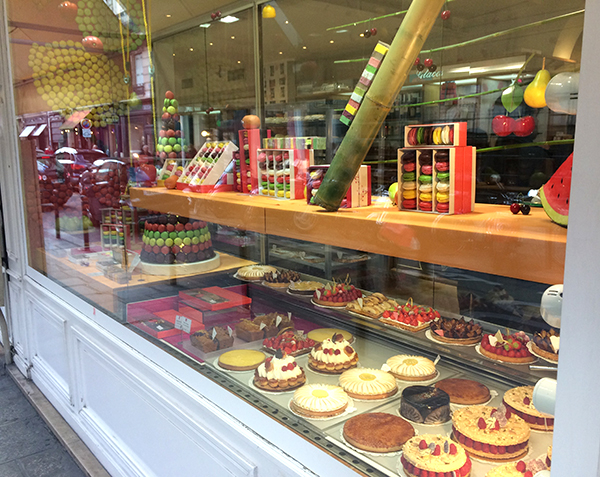 -Gerard Mulot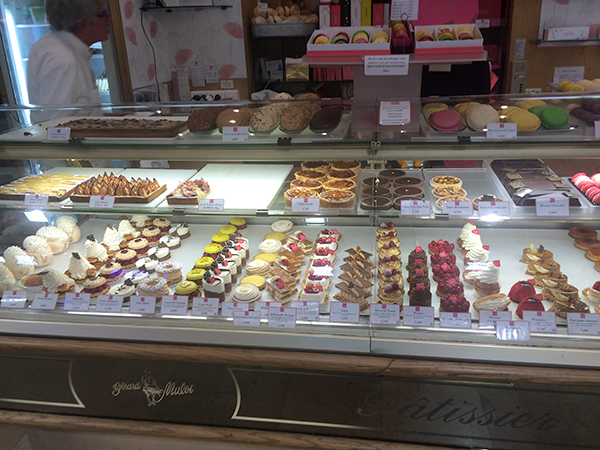 -Gerard Mulot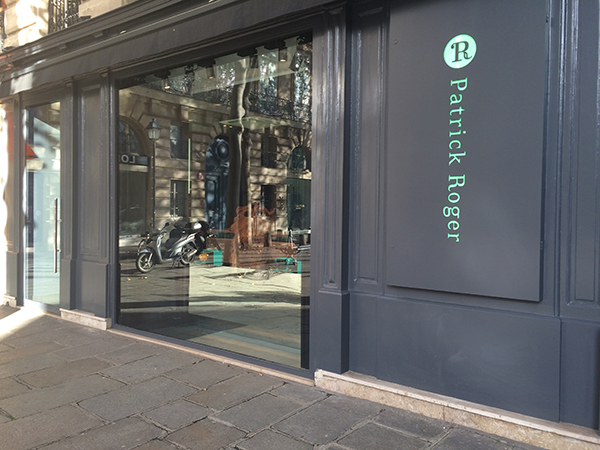 -Patric Roger – Nothing says pastries. It was like a fancy art store with large chocolate sculptures, high ceiling interiors. The chocolate bars were packaged in geometry box like metal containers.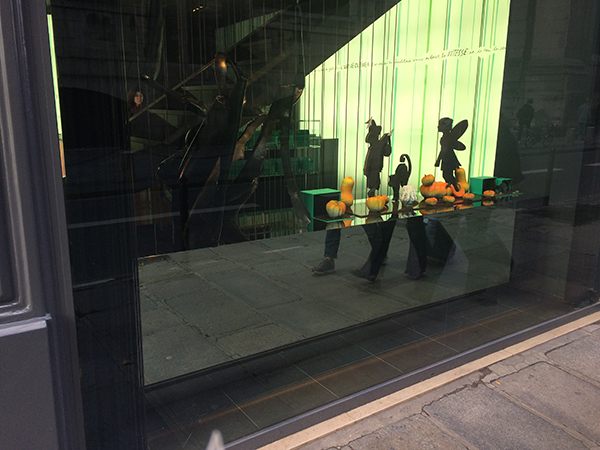 -Patrick Rogers storefront
And a few more random stores from Saint Germain…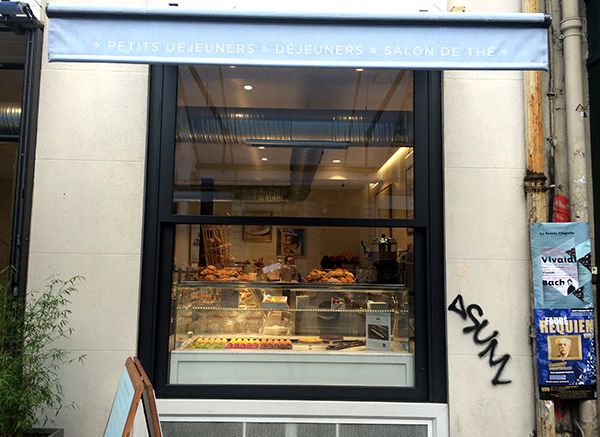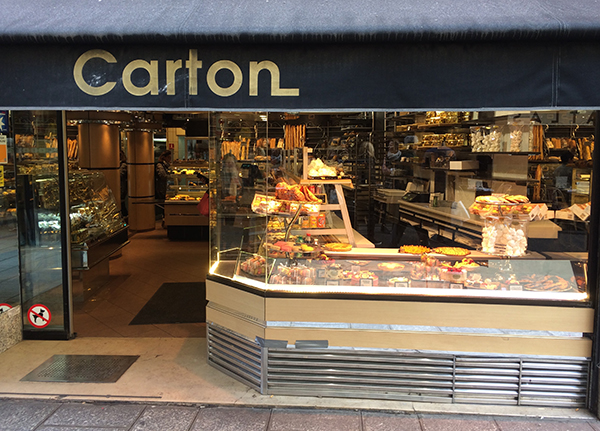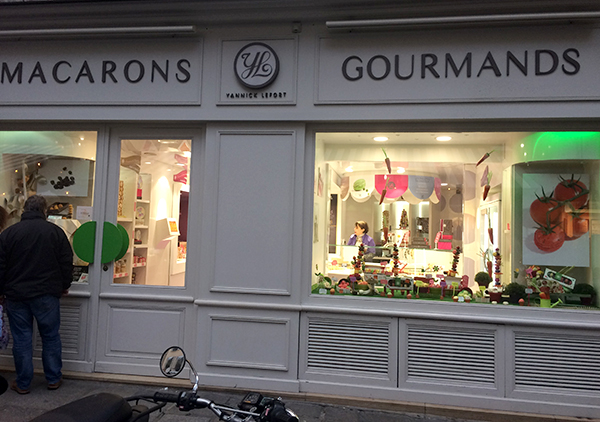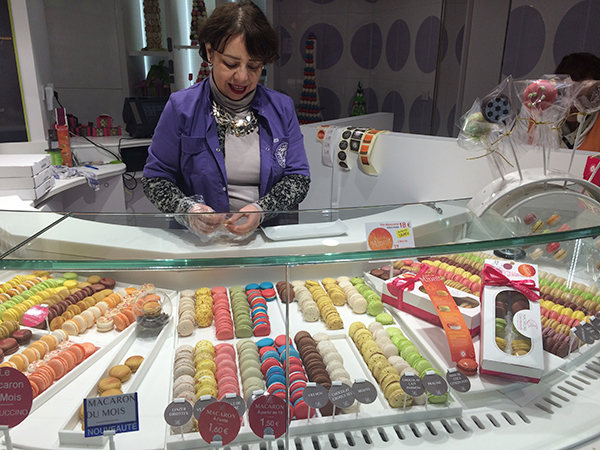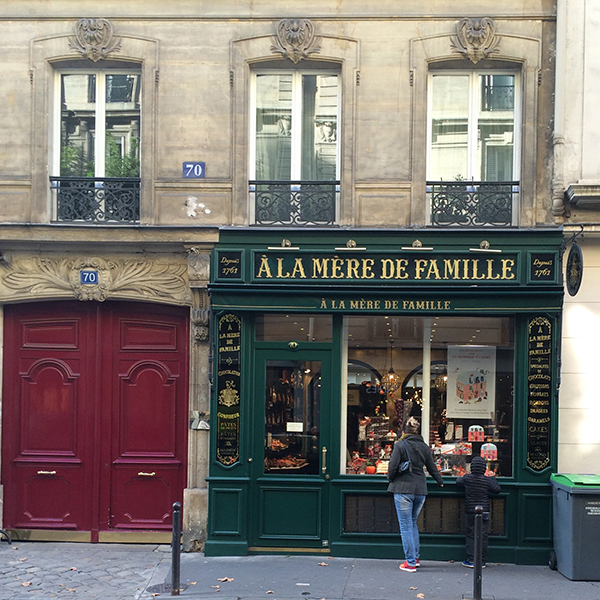 Airport:
Paris Airport had its stock of 'couture' chocolate and pastry shops as well – La maison du chocolat and Laduree (another well known name for macarons).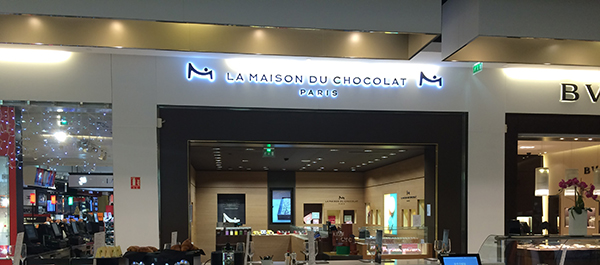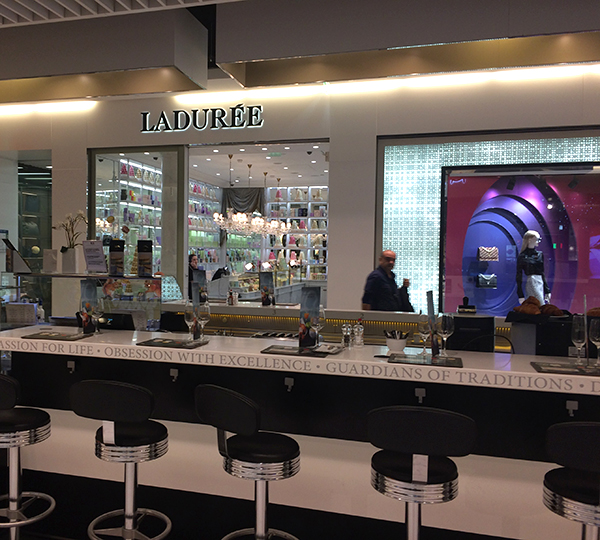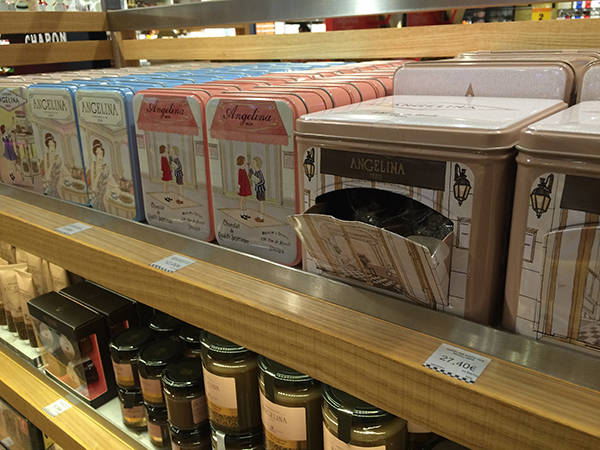 That was all I could devour in my two days in Paris.