Sweet finds in Netherlands
Dutch cuisine is pretty practical in general. Here are some of the sweet finds from Amsterdam, Noordeloos and Dordrecht.
Amsterdam:
Chocolatl, a specialty chocolate shop in Amsterdam is like a gallery with chocolates from all over the world. The best part is the knowledgeable staff that ask you about your flavor preference (fruity, nutty, flowery) before they pick chocolates for you to taste.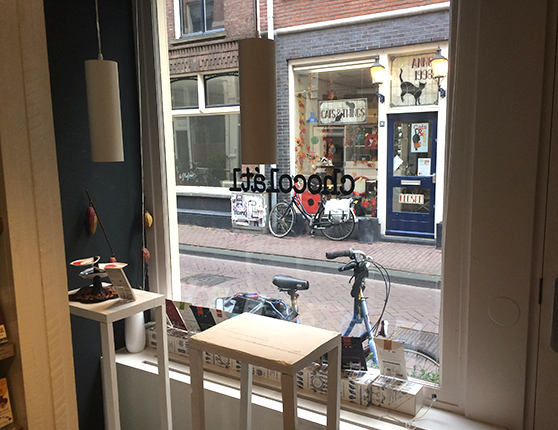 -looking out of the store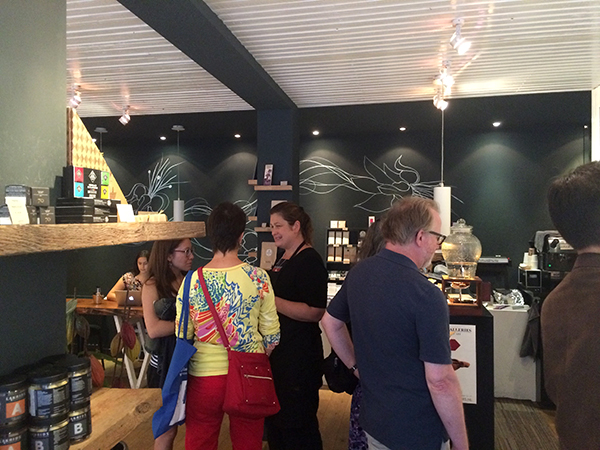 -inside the store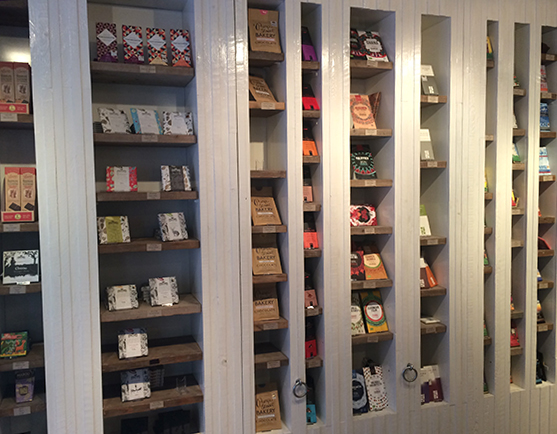 -racks of chocolate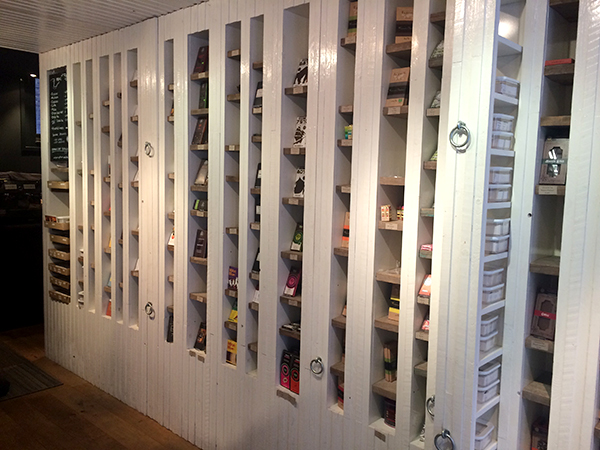 The 'hidden' shelves with all the tasting chocolates.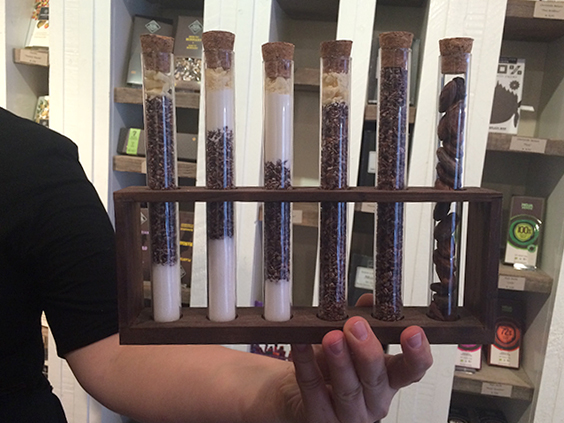 – The test tubes (mix of cocoa bean, cocoa butter, sugar and milk) explaining the varieties of chocolate. I found out that there can be  milk chocolate without sugar (Dark milk chocolate)contrary to common belief that milk chocolate is always sweet.
Urban Cacao, Amsterdam is another stop for good quality chocolates that are made in-house. I particularly liked the lavendar and mint flavored dark chocolate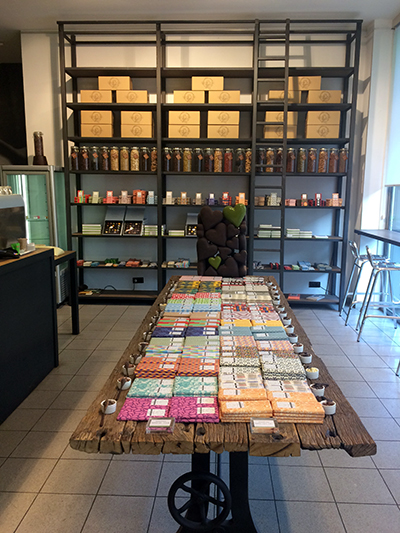 -the store
Museum District, Amsterdam:
Bakkerij Simon Meijssen in the museum district – a good place to stop for breakfast or anytime before heading to the Van Gogh Museum.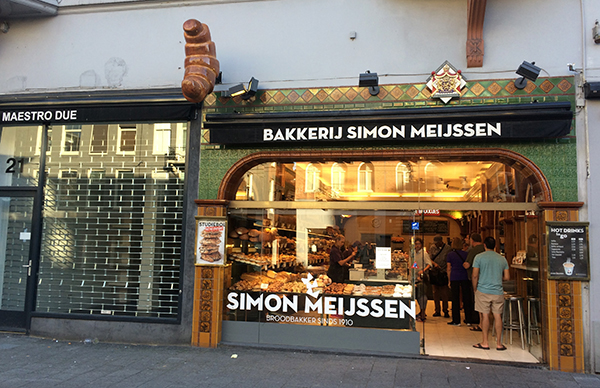 -The bakery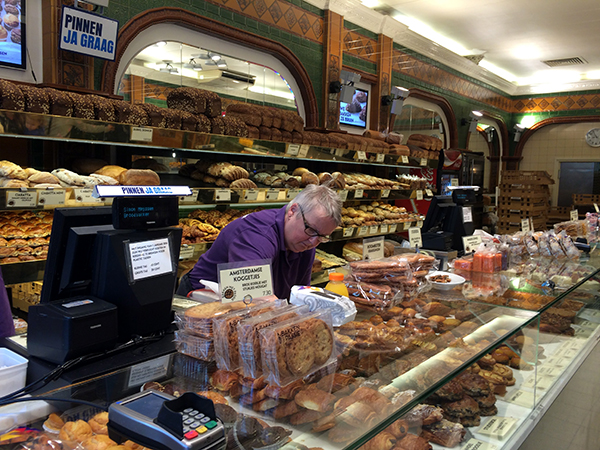 -breakfast choices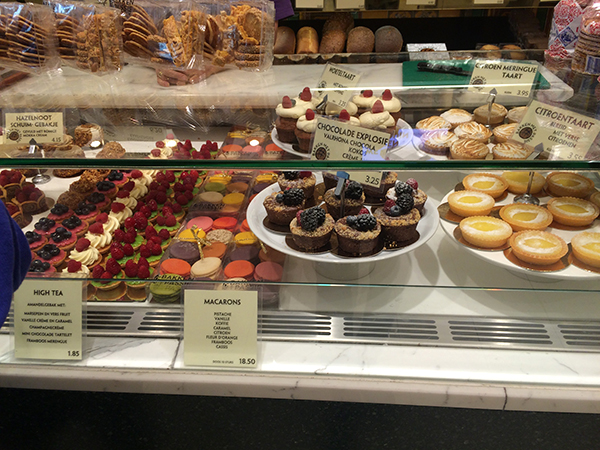 -and all those pastries (notice the valrhona mini cakes)
Schiphol Airport, Amsterdam:
Schiphol airport also sports fancy bakery and cafe – Cafe Chocolat
Noordeloos:
This tiny village has two restaurants.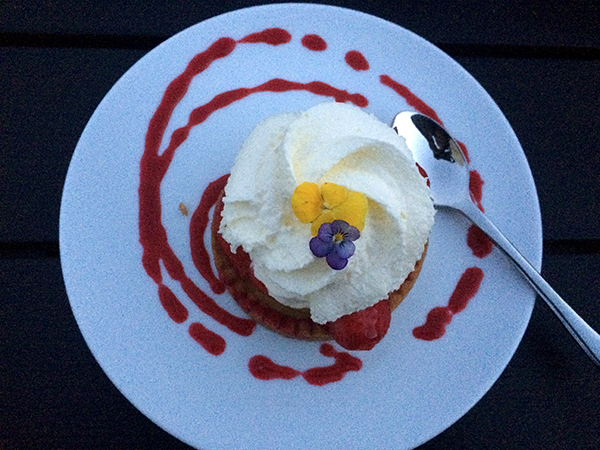 – Strawberry tart at Maria Johanna Hoeve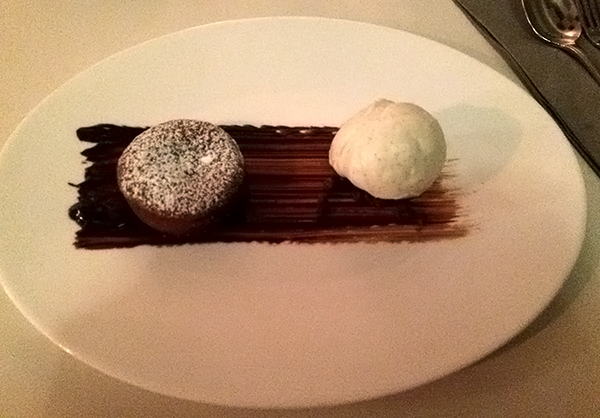 – Chocolate lava cake at De Geiser Wildeman Bistro . The restaurant was awarded one Michelin Star from 2006-present, the Bistro and the Resttaurant share the same kitchen.
Dordrecht:
Villa Augustus is a water tower that got converted into a hotel. They have a vegetable patch that grows organic veggies from where the restaurant source their ingredients.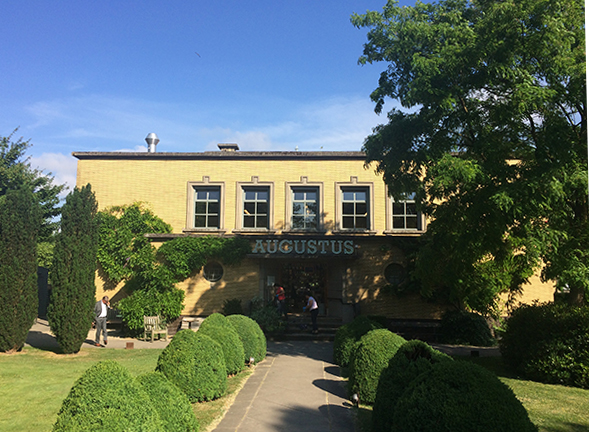 – the entrance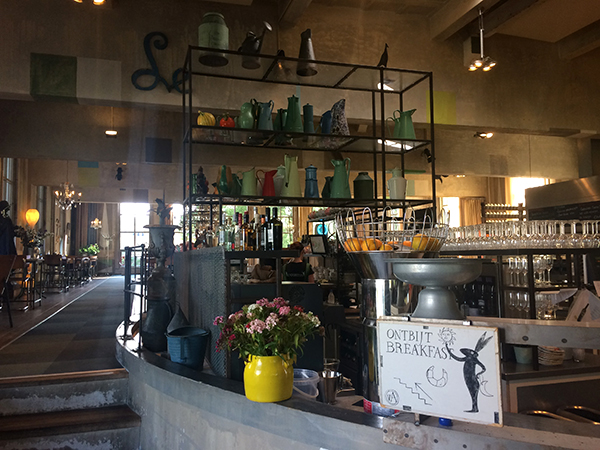 -the restaurant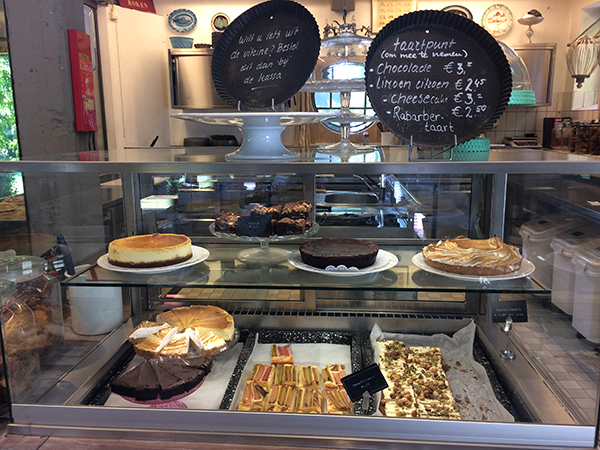 -The bakery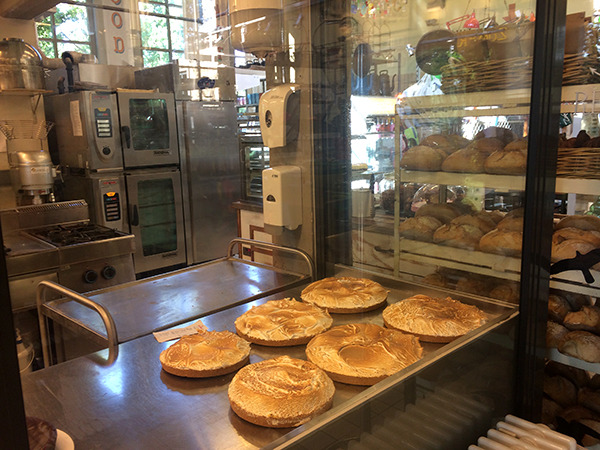 -Fresh from the oven of their open kitchen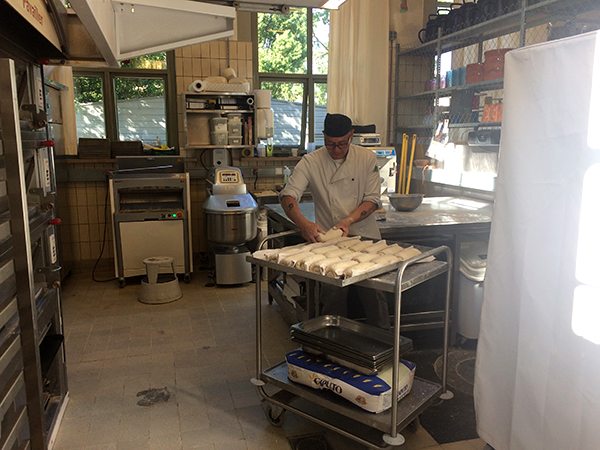 -Baker at work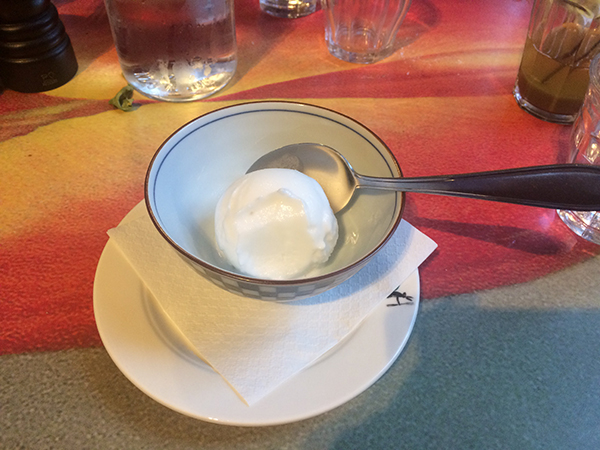 -Lemon ice cream
-Carrot cake
Cookies:
When in Netherlands, don't miss the Stroopwafels, or the goat leg cookies (bokkenpootjes)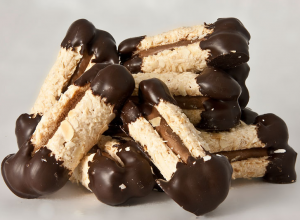 -goat leg cookies (image sourced from the internet)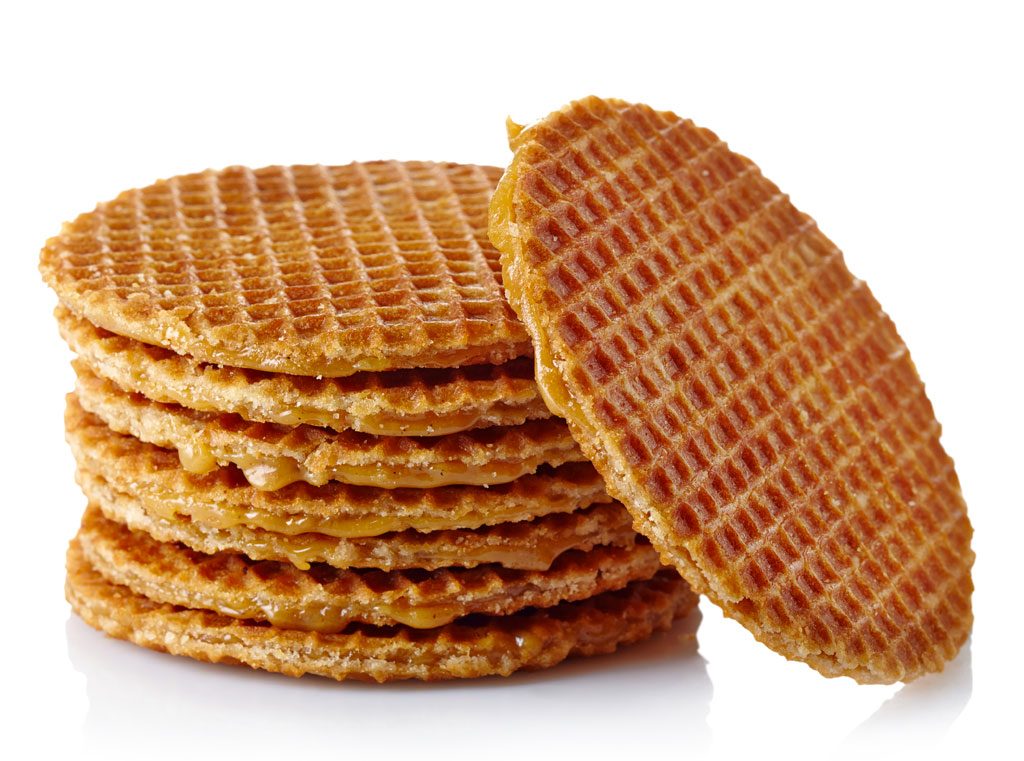 -Stroopwafels (image sourced from the internet). Stroopwafels are typically placed over a cup of tea or any hot drink to warm the caramel- like filling inside.
Cheese:
And, don't miss the wonderful cheese in Netherlands – especially the Gouda cheese. Needless to say, the bread anywhere is delicious.