Baklavas Everywhere – best finds in Greece
Santorini
Breakfast pit stop number1: Svoronos Bakery, Fira
And here's the spread to choose from – baklavas, baklavas and more baklavas. What more can you ask for to begin your day?
Pit stop no.2: Chillbox, Fira
After all the sweets, you need to add something healthy to wipe your guilt (if you have any). Not that I did, I just wanted to try the greek yogurt which lead me to Chillbox. You start with filling up the yogurt (plain or banana or vanilla) from a soft serve dispenser and then go on to add in the toppings of your choice ranging from fruits, fruit purees, nuts, brownies and much more and then you pay by weight.
-Plain greek yogurt with berry sauce
And now, more baklavas…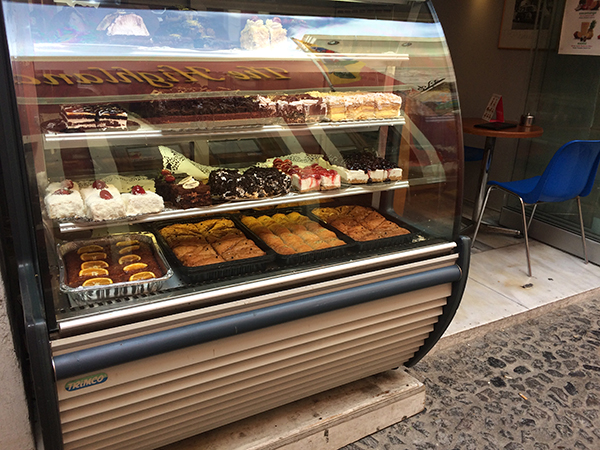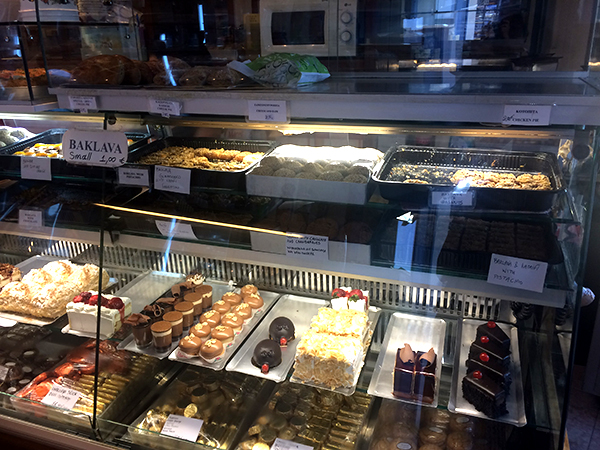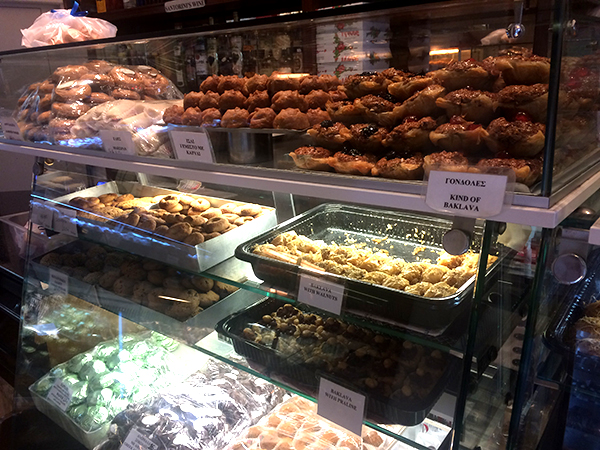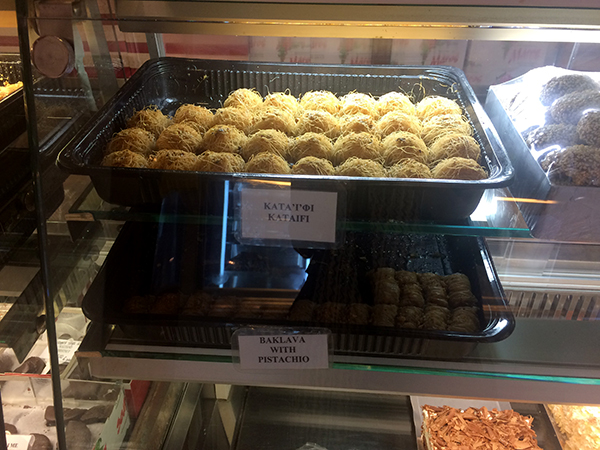 -Kataifi at Manos Patisserie, Fira (recommended by a local)
Kataifi is a variation of baklava substituting filo pastry for a semolina kind of wrapper. It is like the bird's nest of baklava.
Greek yogurt with honey and walnuts is a staple, listed in many restaurants as a dessert.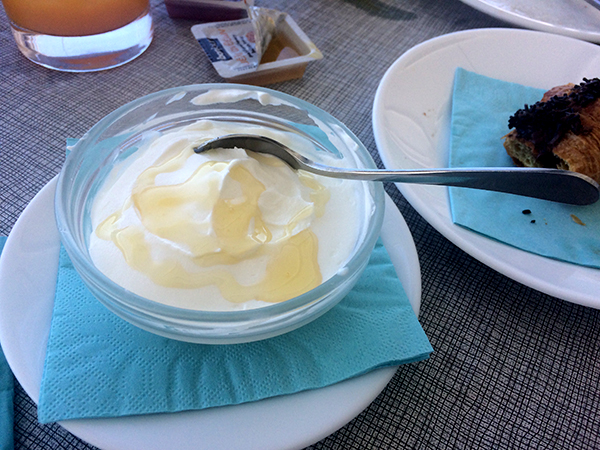 -Greek Yogurt with honey at Remvi Suites
Athens
Spinach and cheese puff – I found this quite a lot as vegetarian options in Greece.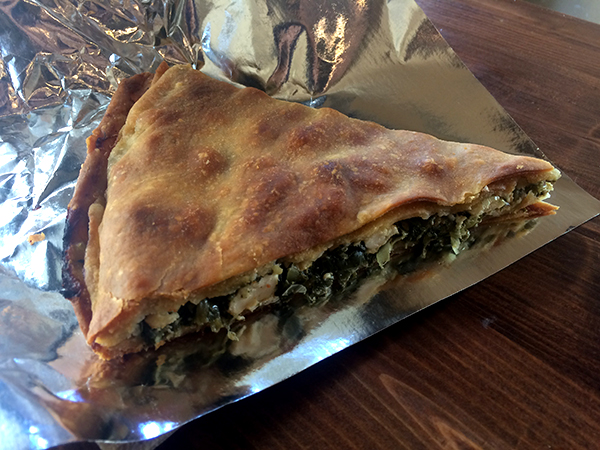 -Spinach and cheese puff at Creme Royale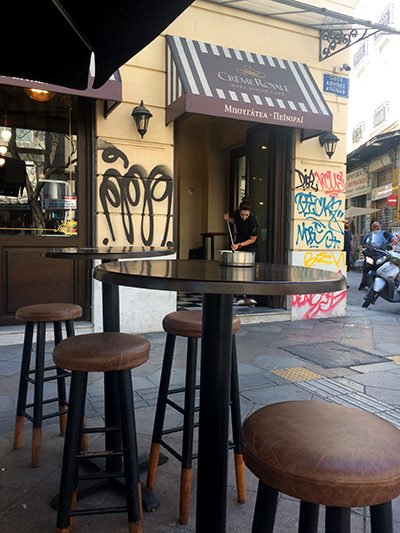 Sweets and cookies:
The loukoumi (Greek Delight)  is like a Turkish delight and the Greeks say their version is softer than the turkish delight. I tried the rose flavor and I liked it, but I would prefer less dusting of icing sugar.
Kavala cookies are traditionally made during Christmas. The cookie is almond based and is not too sweet in a good way, but it is buried in the snow of icing sugar.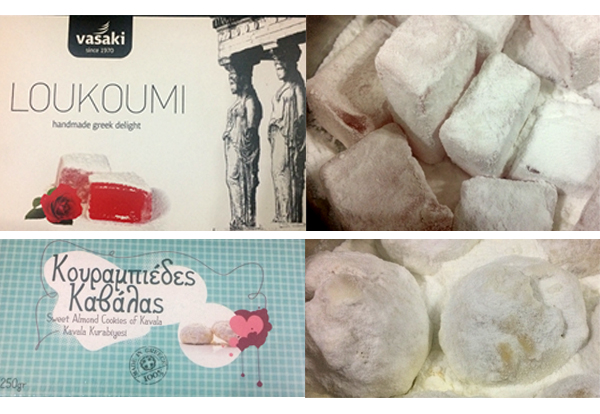 – loukoumi and kavala cookies
And finally, the falafels…
Falafel House not so far from Acropolis is the place to go for a quick bite and had the best and piping hot falafels.
– falafel wrap @ Falafel House