In the land of churros and chocolates – best finds in Spain
Bilbao, Spain
My first introduction to Spanish food were the croquettes I found at Nostrum – just across from Guggenheim, Bilbao and yes, there were vegetarian options – spinach and ricotta cheese or mushrooms (croquetas de champinones). And they had quite a few variants of foccacia bread as well – more of an Italian influence perhaps. Of course, it was a gelato shop Amorino that led me to Nostrum.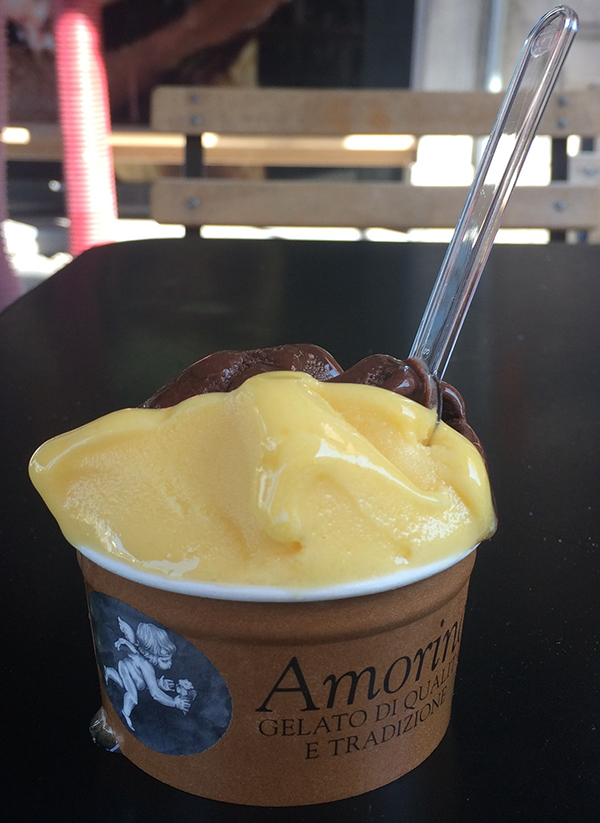 – passion fruit and chocolate sorbet at Amorino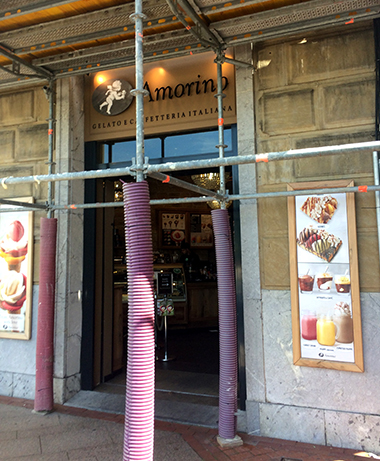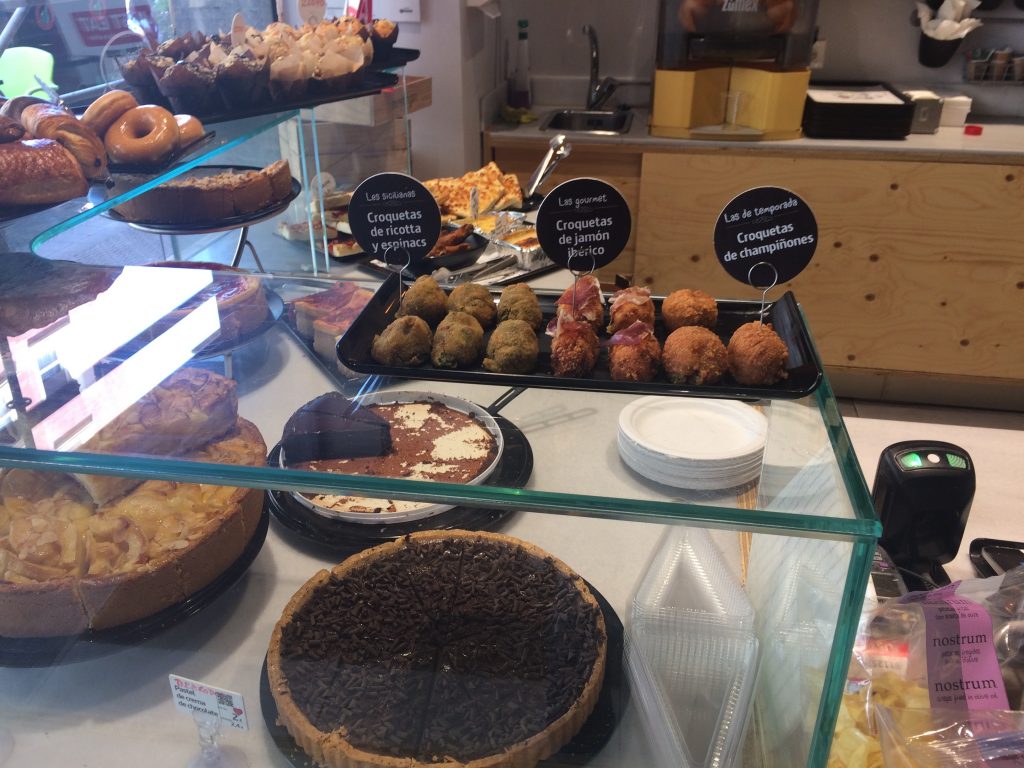 – Nostrum, Bilbao
Barcelona,Spain:
First stop was at Cacao Sampaka (walkable from Gaudi's Casa Batllo)- the chocolate shop listed in the 'must visit' places for the chocoholics.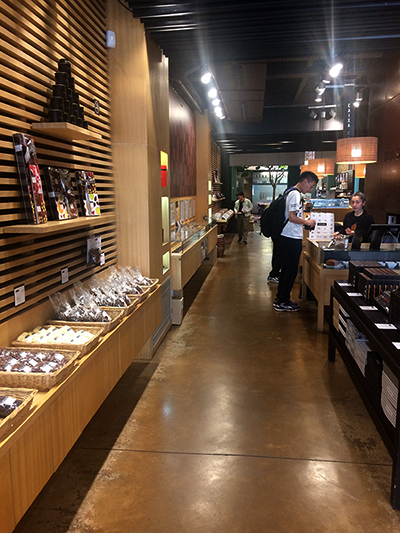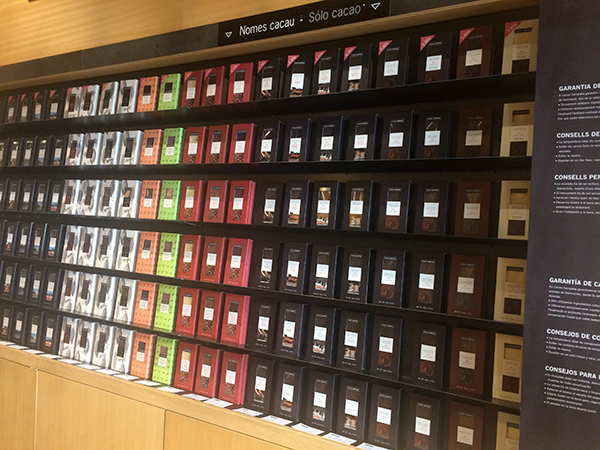 – Stacks of single origin bars, cocoa powder, chocolate chips and much more…
I walked straight to the cafe for the churros and chocolate. They had two options for the chocolate – bitter and milk and, needless to say, I went in for the bitter. It was like 85-90% dark chocolate melted in a cup. Honestly, the churros were a bit of a disappointment – maybe I should have tried it at a street vendor. The chocolate was rich but a tad too dark/bitter to consume a whole cup in one go.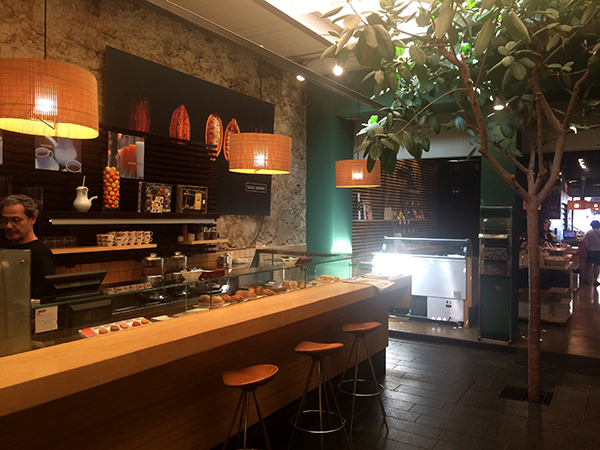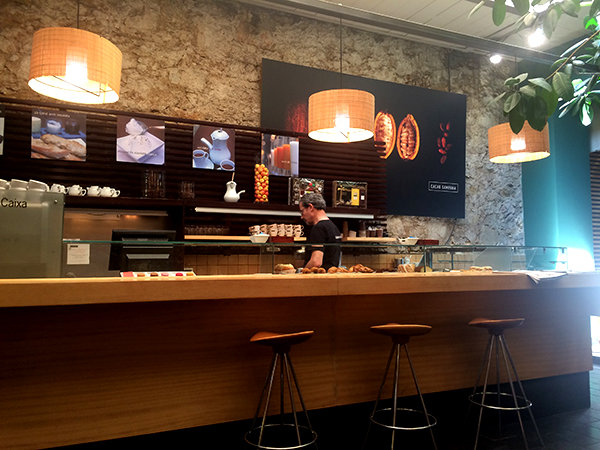 – The cafe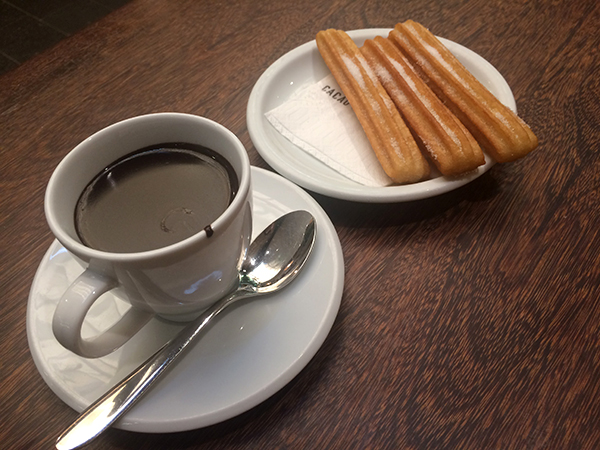 -churros and bitter chocolate
With time only for a quick bite, I found this tiny bakery – La Boulangerie near Sagrada Familia.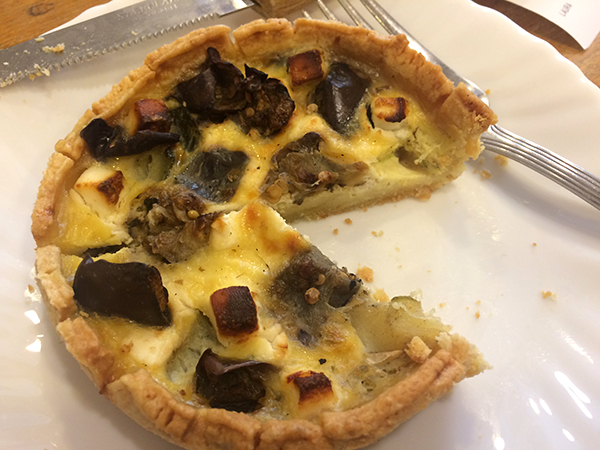 -Zucchini and aubergine quiche with Peach juice (not in the picture) at La Boulangerie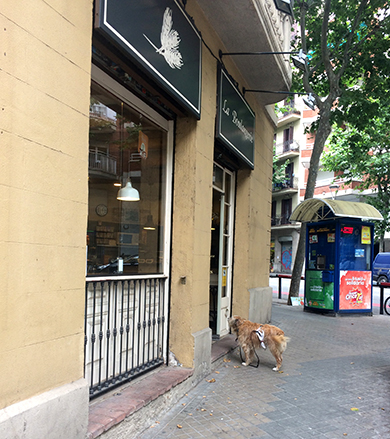 Doggie waiting outside hoping he gets his treat for resisting his temptation to step in.
Walking towards the Gothic Quarters from Place Reial, I was surprised to find an exclusive vegetarian restaurant – Vegetalia where I could try the vegetarian versions of traditional Spanish dishes like empanada and paella along with peach juice – something I found quite common across the city.
-the restaurant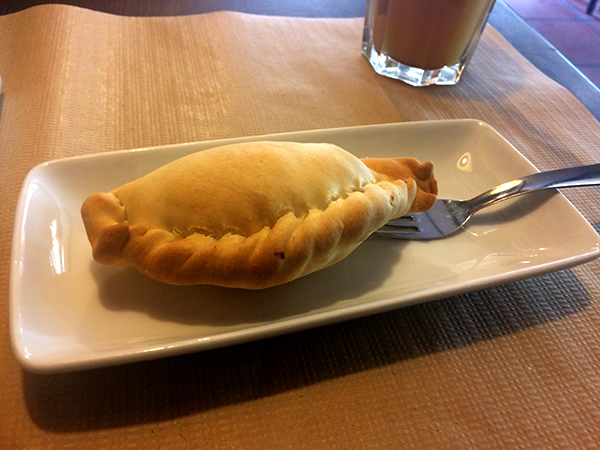 -Empanada @ Vegetalia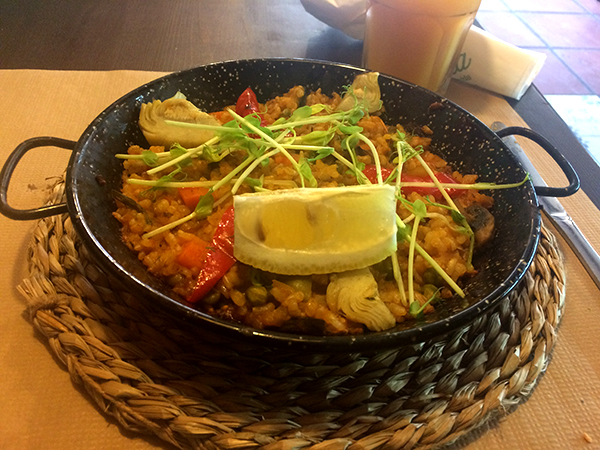 -Paella @ Vegetalia
Walking further down into the Gothic Quarters towards Basilica Santa Maria Del Mar you run into this tiny ice cream shop –Swiit, which was a former print shop. A quaint little place with friendly owners and amazing music. They have a playlist on Spotify – swiitbarcelona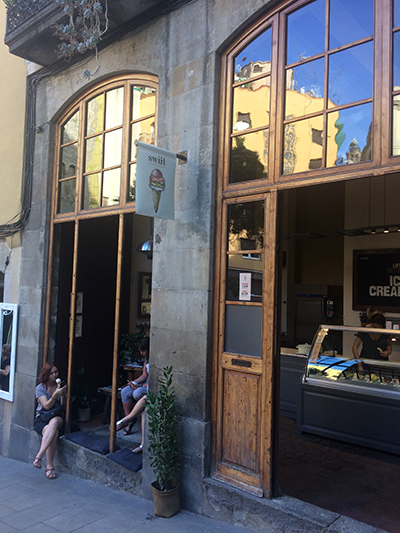 -Interesting seating at Swiit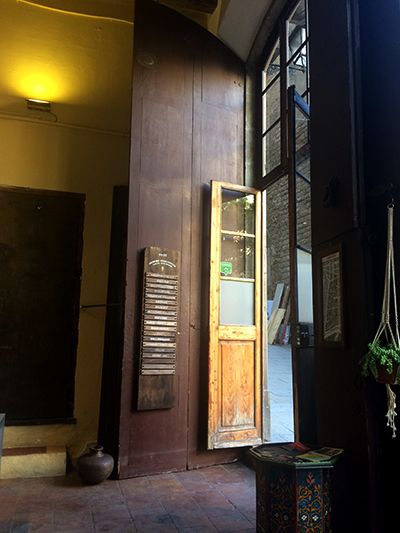 -The door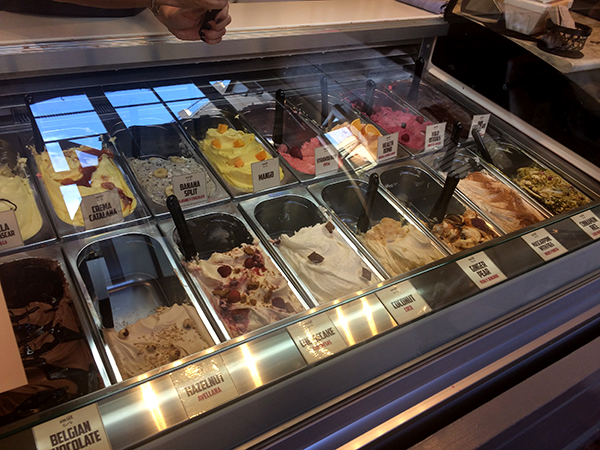 -The gelato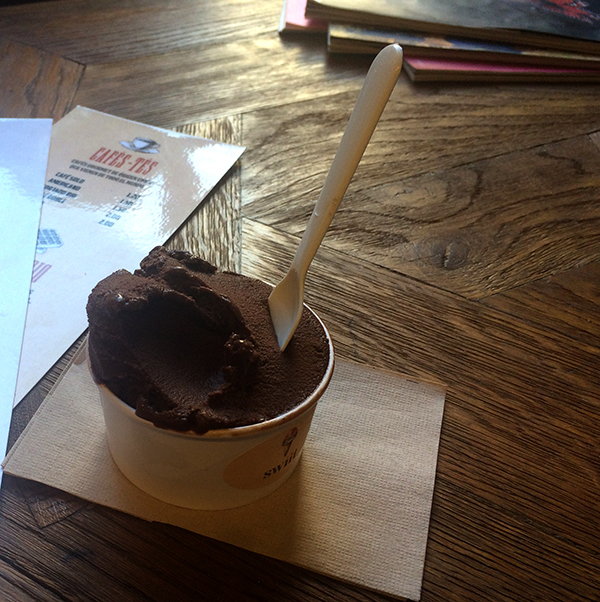 -Chocolate Sorbet – Yes, that's chocolate with no milk and cream – as pure as you can get.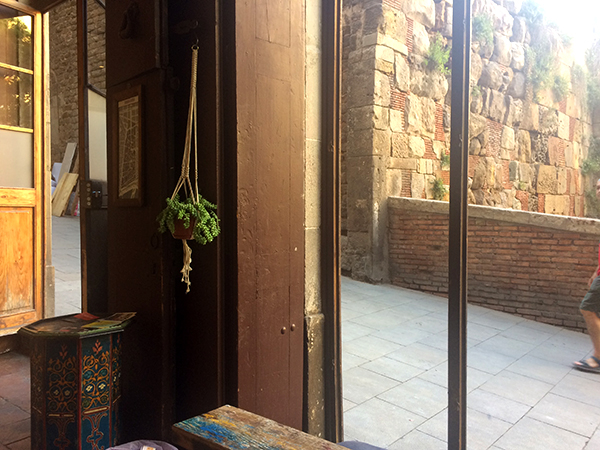 -The view from the store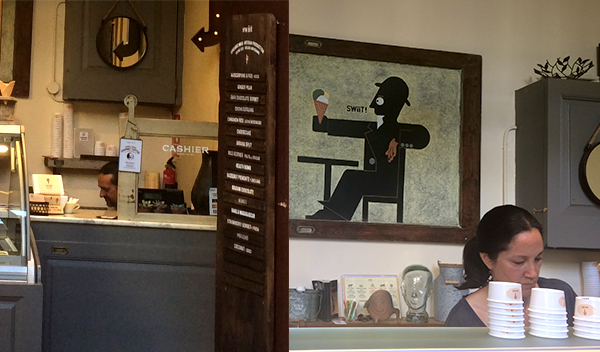 -The owners
Random storefronts: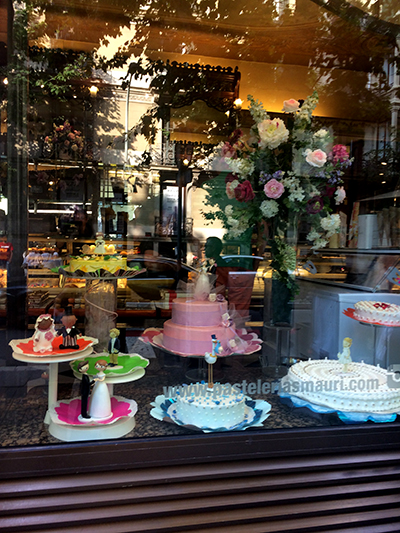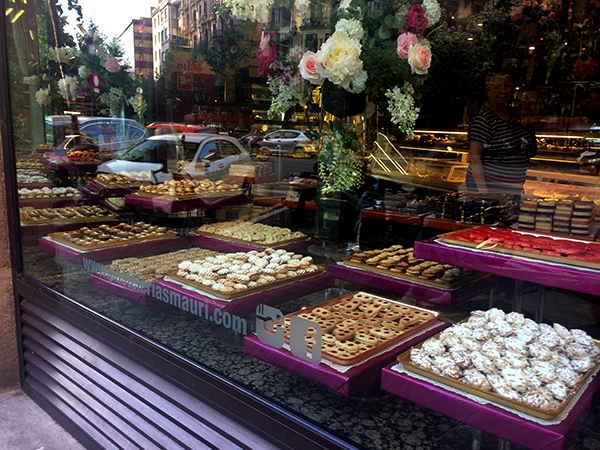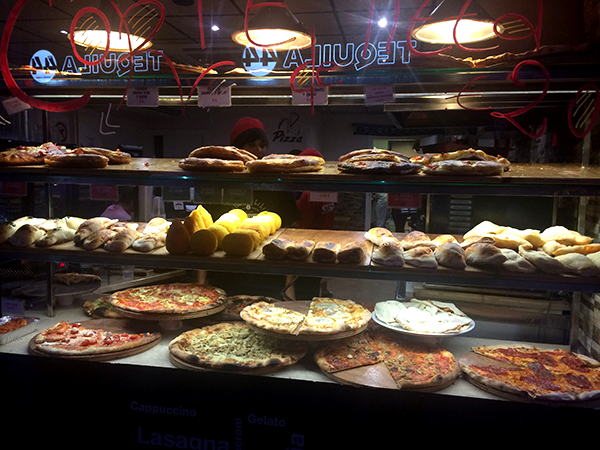 Mercado de la Boqueria:
Finally, the market in La Rambla – Mercado de la Boqueria. It is a vibrant market and a great place to get something to eat or drink – the freshest juices and fruits and sea food.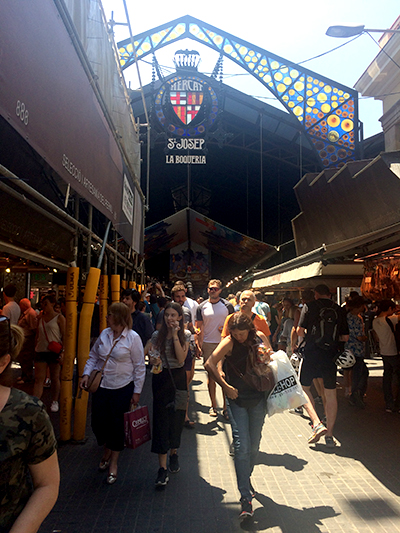 -Mercado de La Boqueria entrance from La Rambla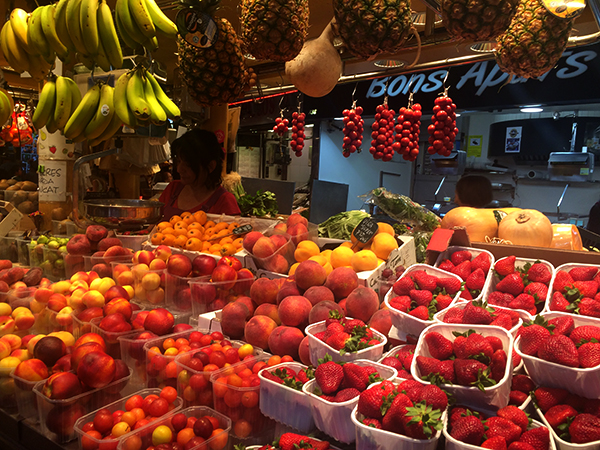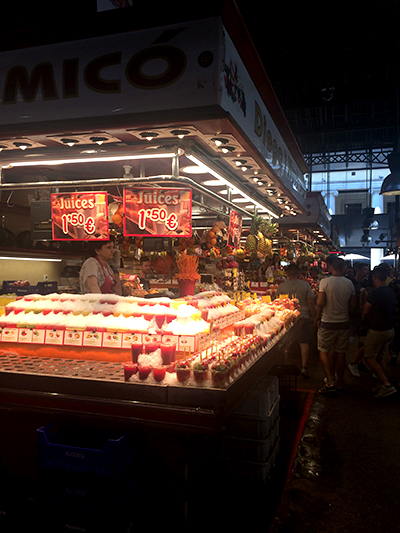 – Juice stalls everywhere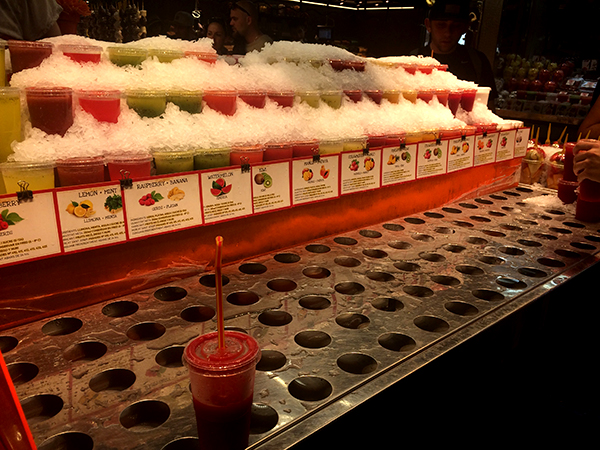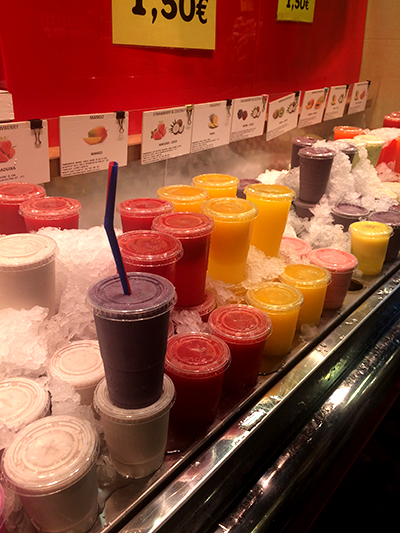 – Interesting combinations of flavors like this Berries and Coconut milk juice – actually I kind of liked it.
And a lot of food…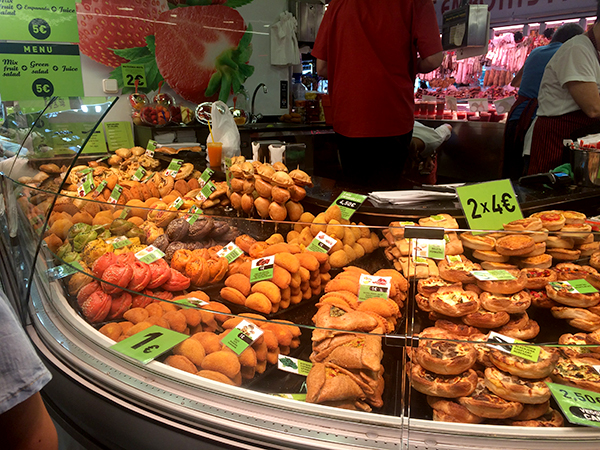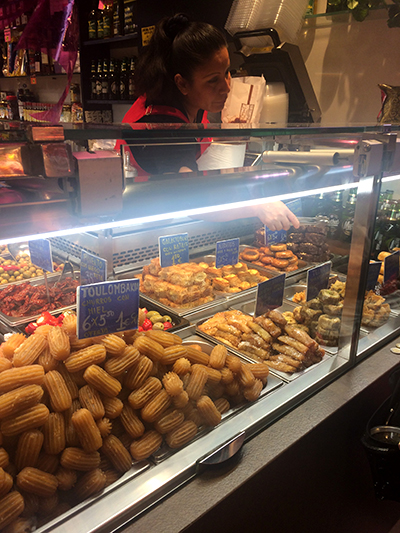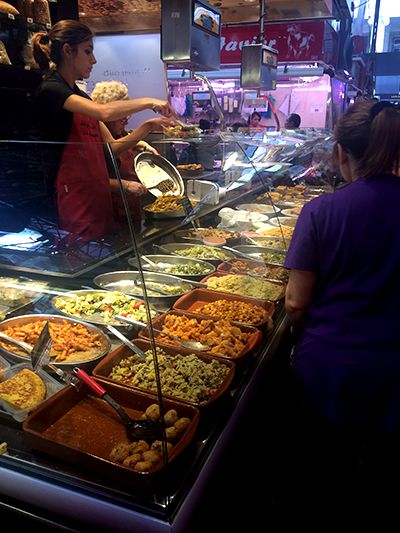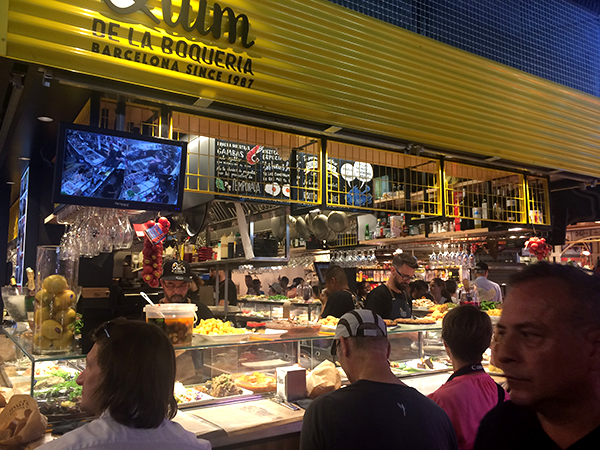 And fresh from the sea…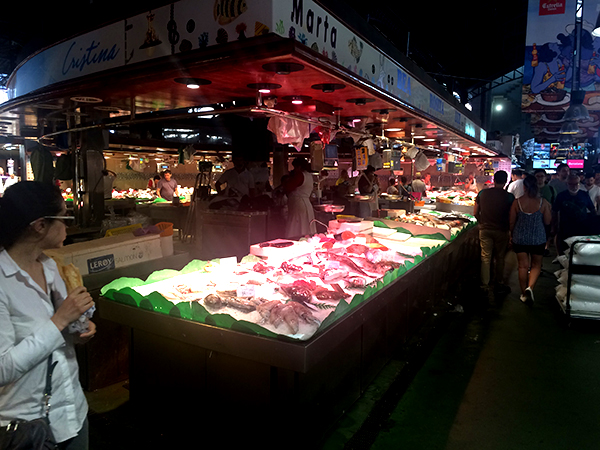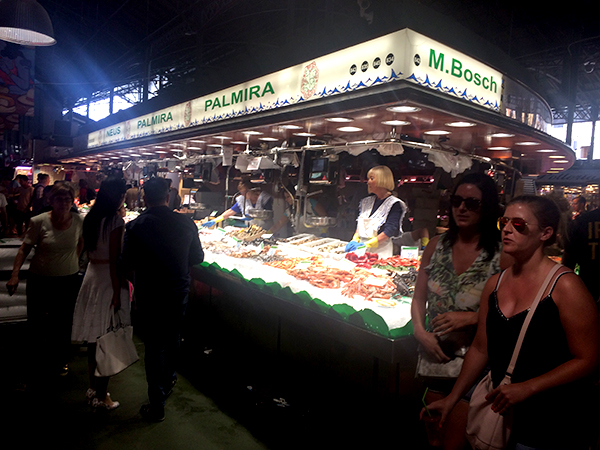 And chocolates, spices, and much more…
-Nougat stores: I gave it a try, but definitely not my kind of sweet.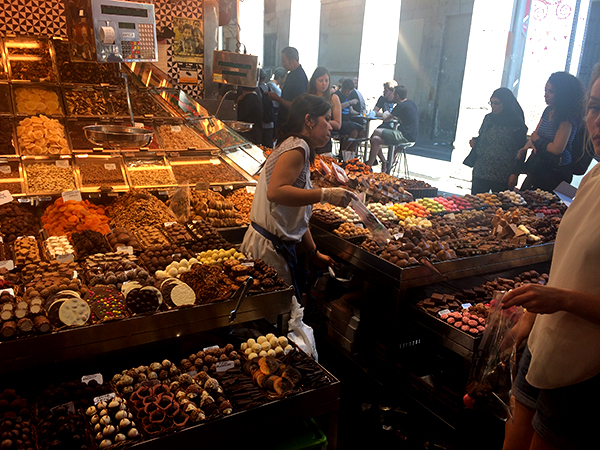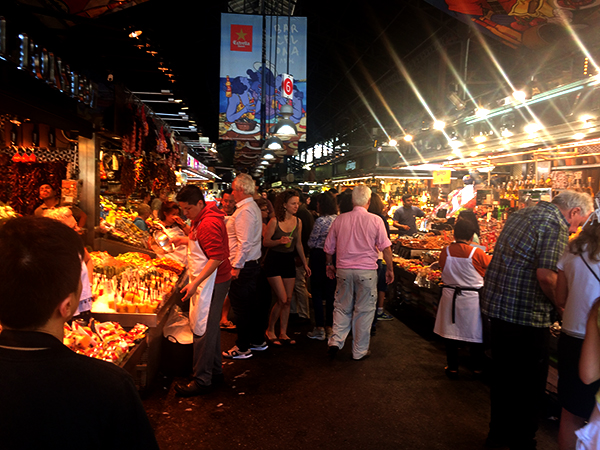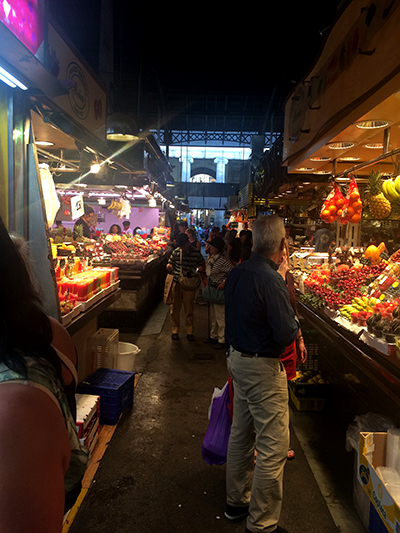 And that was the flavor of Spain I managed to savour in 3 days.