Mom's whole wheat salt butter biscuits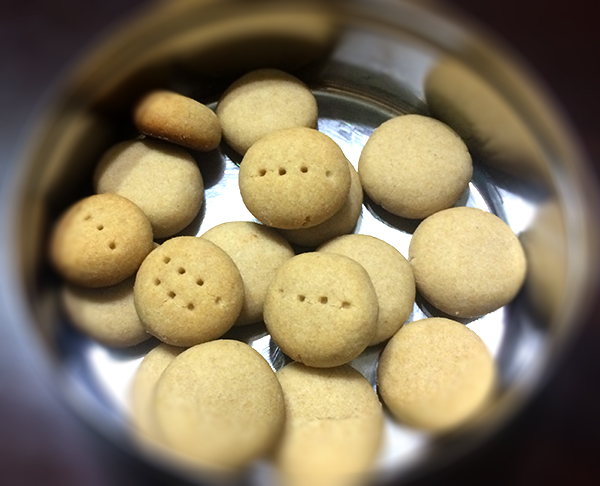 Ingredients
50 gms butter (at room temperature)
1-2  tbsp powdered sugar (not icing sugar)
75 gms wheat flour (atta)
1/4 tsp of salt
Method
Cream butter.
Add sugar and salt to the creamed butter.
Add in the flour and mix gently. Do not over – knead the dough.
Shape them into cookies. 
Place it in a preheated oven at 170-180 deg C for 10-15 min. When you smell the  the waft of baked cookies, they are ready.
Note: You could use salted butter instead as well. Just omit adding the 1/4 tsp of salt.